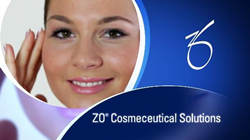 IRVINE, Calif. (PRWEB) April 30, 2019
"Got a minute?" If you're a busy marketing professional, your answer to that vexing question most likely is: "I don't even have a second." Time is arguably the most precious resource in corporate America today and when it comes to the sometimes-daunting task of initiating and overseeing a long-term video project, being time-challenged presents its problems.
That's precisely why Beard Boy Productions has introduced their exclusive Jumpstart Session™. It quickly and efficiently kicks off each new project—with a fast, convenient-yet-comprehensive 15-minute client input session. It's just 10 questions. They take you through it—and you're through with it—in mere minutes.
In fact, after just 15 minutes of input—and a short 15 days of production—Beard Boy completed this award-winning project:
https://youtu.be/PCuGcFN2Ouo
The Beard Boy Way™
Jumpstart Session is part of The Beard Boy Way™, which offers five proprietary services, strategies and processes that deliver greater value to every project—from idea right through creative, production, repurposing, distribution and archiving.
Clients like Miller Beer, Los Angeles Angels of Anaheim, John Deere, a large bank in America we can't mention, and Blue Cross and Blue Shields nationwide agree: Sure, Beard Boy has a silly name, but they love the seriously effective way they work. Contact Beard Boy to jumpstart your next video, TV, radio or Web project today.
Beard Boy Productions is a Southern California-based creative advertising production agency.
http://www.Beardboy.com
https://www.youtube.com/user/BeardBoyProductions
info (at) beardboy (dot) com
949-752-7113