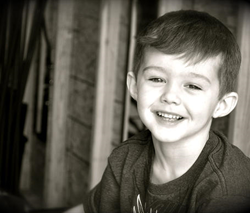 We have heard amazing things about the Ronald McDonald House and what they do for families housed at the home. We are happy to help and excited to see how much money we can raise for these families
Beaumont, TX (PRWEB) March 18, 2015
With a new community program in the Beaumont area, The Walters Agency has teamed up with the Ronald McDonald House, and announced a new charity campaign to raise funds to support seriously ill children and their families. The Ronald McDonald House provides housing for these families so they can stay close by their hospitalized child at little or no cost. Donations to these families can be made at http://www.rmhcbeaumont.org/.
Utilizing its own resources and seeking the help of its own network of customers and business partners, The Walters Agency marches on to ensure customers, friends, family and neighbors are always in good hands. The agency just recently launched the master charity program of which the current campaign is part of, electing every 60 days a new individual, organization or family in need to receive support.
"We have heard amazing things about the Ronald McDonald House and what they do for families housed at the home. We are happy to help and excited to see how much money we can raise for these families," said Brent Walters, the Agency's principal.
The agency will promote the current campaign over the course of the next 45 days, through its social media channels, email and text message communications, as well as through a monthly magazine, delivered to thousands of households in Beaumont, Houston and Spring, Texas, where the agency currently operates. Our Hometown magazine reserves a full page to feature the campaign and details of the cause. The electronic Flipbook version of the current issue can be accessed here: http://brentwaltersinsurance.com/Our-Hometown-Magazine_39.
To join The Walters Agency in supporting the Ronald McDonald House, donors are encouraged to visit http://www.rmhcbeaumont.org/ and also share the page with friends and family. Contributors may be acknowledged for their donations through the agency's monthly magazine.
Once the current campaign is over, The Walters Agency will continue to work closely with the Ronald McDonald House and other nonprofit organizations in the area, to make sure resources are directed to capable hands that can help better the local community, one family or person at a time. Information regarding past and current campaigns supported by the Agency can be found at http://brentwaltersinsurance.com/community-cause. More information about The Walters Agency is available at http://brentwaltersinsurance.com/.
About The Walters Agency
The Walters Agency has knowledge and understanding of the people in the Beaumont community and has helped to provide insurance to over 8,000 families. The Walters team enjoys helping clients and protecting the things that are most important to them and their family, like home, auto, and business - their livelihood. Their excellent customer service is what keeps the Agency successful and proud to serve the Beaumont, Spring, and Houston, TX, area. Call 409.899.2056 to talk to an agent today!