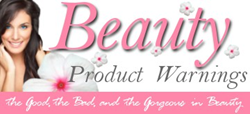 Buying substandard products will not only waste you a lot of money, but it is highly unlikely to work.
(PRWEB) March 14, 2014
Beauty Product Warnings, http://beautyproductwarnings.com, a website that is devoted to providing consumers with thorough, helpful and informative reviews of products, tips and recipes for beauty treatments, has just posted two new LifeCell reviews to its site.
In addition to the new reviews, Beauty Product Warnings recently received a beauty makeover of its own; the site is now easier than ever to navigate, which means people can quickly find the honest and unbiased beauty product reviews they are looking for.
Because the founders of Beauty Product Warnings understand that a lot of women are interested in trying LifeCell, they reviewed the popular anti-aging cream and then posted two new articles to the site that discuss the product in great detail.
For example, in the article titled "Where to Buy LifeCell – Get the Genuine Product and Best Value," it notes that LifeCell products have been developed to work quickly on and effectively on dark circles, lined skin, crow's feet, aging skin, and puffiness. In order for people to reap these benefits, they need to know where and how to purchase the LifeCell products.
"The only place that you should ever buy LifeCell South Beach skin care products is via their official website," the article advised, adding that by doing this, people can be positive that they are purchasing the genuine product and not another one trying to make money from the South Beach Skin Care name.
"Buying substandard products will not only waste you a lot of money, but it is highly unlikely to work."
The second article, which is titled "LifeCell Reviews – Proven Results or Not Worth the Cash?" looks at the pros and cons of the cream, as well as how long people typically have to use it before they start to notice a difference in the appearance of their skin.
Although LifeCell may seem a bit expensive, the review notes that people can try it for free for 30 days, and that it is also less expensive than Botox.
On the plus side, the review says LifeCell will start to work in seconds, it does not require being injected with anything, and it is easy to order online.
"Lines and wrinkles will be noticeably reduced and the texture and feel of your skin will be better than ever before," the article noted.
"If you want results without having to the cosmetic injections, this is the product for you."
About Beauty Product Warnings:
BeautyProductWarnings.com is a website dedicated to bringing fellow beauty products junkies the good, the bad, and the gorgeous in beauty. It provides skin care tips, homemade beauty treatments, and honest reviews of products that work and those that don't, to help people make informed decisions about popular beauty trends before they buy. For more information, please visit http://beautyproductwarnings.com/.