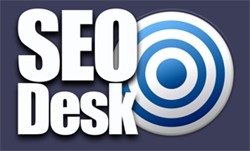 (PRWEB UK) 2 August 2013
Urbanity, an online beauty storage solutions retailer, is pleased to announce a new business partnership with SEODesk. This partnership will see SEODesk take responsibility for the firm's online content and services. This initiative is aimed at allowing Urbanity to focus on their core strengths and to increase online awareness about the products and services provided by the makeup case retailer.
Urbanity provides a wide variety of cases and storage solutions for beauty professionals and fashion followers. The company has a range of beauty box solutions that are suitable for every budget and for every need. Whether there is a requirement for a professional storage solution that meets the needs of a mobile beautician or a compact beauty storage solution that keeps everything in one place, Urbanity can deliver what modern women are looking for.
The cosmetic case range provided by the firm manages to combine functionality with a stylish twist. All of the cases include compartments to ensure safe and secure storage of different makeups and materials. The cases are available in a range of prints and finishes, helping to create a distinctive style and image for every user. Any mobile beautician that is committed to delivering a strong sense of style and identity will find that the range of trolleys, cases and boxes provided by Urbanity more than meets their needs.
While Urbanity have experienced strong growth in the first half of 2013 thanks to positive word of mouth promotion from existing customers, the company is committed to continuing this success for the rest of the year. This has led to the new business relationship with SEODesk. SEODesk are recognised as one of the UK's leading search engine optimisation specialists, and the company has a strong track record in placing firm's on the first page of search engines. This is the kind of result that Urbanity are eager to benefit from, and they are confident that their new business relationship will help to raise awareness of the firm and of the wide range of cosmetic cases that they provide.
The beauty industry is one that shows no sign of slowing down and the need to look after makeup products remains as relevant as ever. Urbanity believe that they offer the most effective and sophisticated beauty cases on the market and with the support of SEODesk, they look forward to helping stylists, beauticians and makeup lovers to care for their cosmetic products.
About Urbanity:
Urbanity is a UK online retailer that provides a stylish and effective range of makeup cases, trollies and boxes. The firm provides an wide range of makeup storage solutions that are suitable for professionals and individuals alike. All products come with a stylish exterior which helps to create a fashionable image while all of the boxes have a robust and reliable finish. Anyone that wants to ensure that their makeup products are well looked after will benefit from an Urbanity box or case.