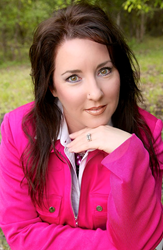 Conroe, TX (PRWEB) January 08, 2015
Whether the economy is running high or experiencing a recession, women will always want to look and feel their best. According to statistical reports, women spend on average $144 a year on beauty. Many women who try high-end and luxury beauty products are more likely to seek them out. Having a beauty products business is a way for many women passionate about beauty to earn money. Online Beauty Marketing Coach, Valarie Hurst (valariehurst.com) announces the release of her new VIP coaching program, Beauty Marketing Business Bliss, helping female entrepreneurs to use the power of today's online marketing tools to grow, expand and prosper their high-end beauty products businesses. With this coaching program, Valarie brings her vast knowledge and her hands on experience from her eighteen years of working in the beauty, spa and wellness industry in a personal way through online tutorials one can watch over and over again. The only learning tool required is one's laptop, desktop or mobile device.
Benjamin Franklin said that "Failing to plan is planning to fail." Created as a how to get started step-by step program, what Valarie teaches in these online tutorials regarding the successful launch of a high-end or luxury beauty product business is that if someone wishes to succeed, they will need to have systems in place. In the tutorials for the VIP coaching program, Valarie goes over all of the details and the importance of having each one.
Consumers are more willing to purchase beauty products, even during times when their funds are more limited like the recent recession. In economic circles, this is known as "the lipstick effect." With consistency in a market like that, knowledge is power and Valarie's tutorials are powerful pocket rockets launching businesses into a universe of success.
For more information, visit http://www.valariehurst.com.