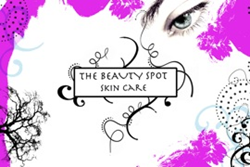 Boulder, CO (PRWEB) February 25, 2014
Located in the heart of Boulder, Colorado, The Beauty Spot offers an intimate beauty salon setting for beauty, waxing, and skincare needs. Now, The Beauty Spot Salon in Boulder offers HydraFacials!
As skin is the largest organ of our bodies, why don't most people take better care it it? After daily damage to skin such as pollution, harsh sun, and stress, all of which are damaging to skin cells (like collagen and elastin), it can all speed up the aging process.
However, a once-a-month HydraFacial treatment aids in recovering and maintaining healthy beautiful skin. The main functions of a facial are to thoroughly cleanse pores, exfoliate dead skin cells, stimulate blood flow, and provide nourishment and hydration to the skin.
The HydraFacial procedure is non-invasive and non-surgical using a vacuum based facial wand that has various antioxidant-based serums to combat regular skin issues. While it might not sound appealing at first, the effects are similar to a facial massage, just while the wand exfoliates dead skin cells and hydrates the skin with a deep cleanse.
The revolutionary HydraFacial works for all skin types and not only improves the appearance of skin, but also restores youthful healthy skin with absolutely no downtime. Most clients see a noticeable improvement after just a single treatment, but at least six treatments are recommended. Plus, the antioxidants and extreme hydration delivered with patented vortex from the HydraFacial provide amazing benefits that last.
HydraFacials may be done every two weeks, but is recommended to be done once per month. HydraFacials can even be added on the lips or hands!
Since 2008, The Beauty Spot has has proudly served the skin and beauty needs of the Boulder community. Owned and operated by Michelle Hale, The Beauty Spot in Boulder offers an intimate setting for all beauty needs. Some of their most popular salon services are Eyelash Extensions, Permanent Makeup, and skin care services like Hydrafacials and Microdermabrasions. Call The Beauty Spot today at 720-938-1566 to set up an appointment!