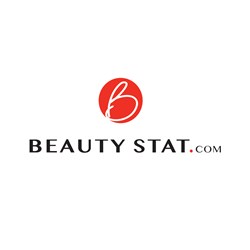 proprietary multi-retailer search engine feature that currently no other beauty retail site offers
New York, New York (PRWEB) September 19, 2013
The online beauty world will never be the same again. BeautyStat.com -- the e-commerce start-up that has provided its users with beauty product reviews and giveaways -- has relaunched with a very important mission: to change the way women shop for beauty.
BeautyStat.com completed the TechLaunch accelerator program this past summer, which was created to drive commercialization of innovative technology through business training, co-working space and mentorships. It provided a select group of emerging portfolio companies with early seed-stage funding, key services and exposure.
Upon evaluation day -- Demo Day, today Thursday, September 19th -- BeautyStat.com will present the company's business plan to a group of investors marking the end to the 16-week intensive program.
TechLaunch Founder Mario Casabona had this to say about the team's advancement in the program, "We were sufficiently impressed with them before accepting BeautyStat into the program, but to see how they've transformed their website and consumer solution so dramatically is completely impressive to me... to further demonstrate their commitment and progress they were able to obtain additional market traction and revenue during the 16-week program. Great job!"
BeautyStat.com has revamped the site with a sleek, fresh design and a proprietary multi-retailer search engine feature that currently no other beauty retail site offers.
BeautyStat.com's Founder Ron Robinson says, "We have created a search and discovery retail site that gives consumers alerts regarding beauty product deals and exclusive offers from retailers such as Ulta, Macy's, Walmart, and Sephora." "We are also presenting ways for users to discover new products that are personalized to address their unique beauty needs."
Consumers will now have one unique and convenient place to shop and learn about beauty, skincare, haircare, and fragrance regarding product availability; where to find products when out-of-stock on a certain site and comparative product rates.
"Having worked in the [beauty world] space for over 20 years, I saw firsthand how frustrated consumers were (and still are) searching for beauty products that meet their needs. Plus, this platform is going to help beauty brands and retailers (ex. our customers Walmart and P&G's Olay brand) cost-effectively reach consumers."
BeautyStat.com has built its user base courtesy of social media, including over 71k Twitter followers and over 65k Facebook fans. The already socially engaged beauty community site will now allow users to become members by creating personal profile pages to bookmark favorite products and articles.
BeautyStat.com will also continue to build its editorial content with personalized product reviews and well-researched editorials from the industry's most renowned experts found on the BeautyStat.com Blog.
BeautyStat.com's Chief Technical Officer Vadim Dostman says "I believe that BeautyStat will be making a huge impact. Our design for a smarter, more efficient and fun user experience, combined with relevant content and social networking features, will have a far-reaching effect on online shopping in general. It's going to be awesome!"
Based on BeautyStat.com's integrity and overall mission, mentor John Crepezzi of Broadstreet Ads said, "The team has done an amazing job overhauling BeautyStat over the past year. It's been great to see their progress, and I'm excited to see people start to interact with it. It'll be a great one-stop site for trends and buying advice -- all the way through making the final purchase."
Find out more about BeautyStat at BeautyStat.com.
BeautyStat.com is an online beauty platform. It has been featured in Womens Wear Daily, LA Times, New York Times, Forbes Magazine, NBC and CBS News. The strength of BeautyStat.com is its captive, engaged and influential 200,000+ community, 190+ blogger network and 40 million social network reach. BeautyStat.com works with beauty brands, retailers and PR agencies to connect them to the BeautyStat community for e-commerce, advertising and rich consumer insights.