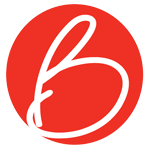 Consumers have been telling us is that they want an easy way to comparison shop and that nothing is more frustrating to them than when a favorite product is out of stock.
(PRWEB) November 05, 2013
Last Friday marked the official relaunch date of BeautyStat.com -- the seed-funded e-commerce tech company -- that has been the go-to site providing its users with beauty product reviews and giveaways since 2009. Since its relaunch date, BeautyStat.com has already been featured in WWD.com and CEW.org, being called the "ShopStyle of the beauty industry" by Glam.com.
Along with a new look and logo, BeautyStat.com has developed a search and discovery platform that gives consumers alerts of beauty product deals, exclusive offers and ways to search and discover new and exciting products that meet their unique beauty needs.
BeautyStat.com's main objective was to create a site where consumers could comparison shop and search for best prices or special offers in beauty, as well as a way to find out when/where their favorite products are in stock.
BeautyStat.com's founder and veteran beauty executive, Ron Robinson, who has worked at firms like the Estée Lauder Cos. Inc. and Avon Products Inc., wanted to create a one-stop destination for content and commerce, directing on the lowest prices, the newest, hottest products and personalized expert content that allows users to make smarter beauty purchase decisions.
"What our consumers have been telling us is that they want an easy way to comparison shop and that nothing is more frustrating to them than when a favorite product is out of stock," said Robinson. "We are making it much more easy to find availability, price comparison and are adding a personalized content piece."
The new BeautyStat.com also offers features that allow its already loyal fan base built courtesy of social media (over 71k Twitter followers and over 65k Facebook fans) to search and discover what's new in beauty with the same visual and navigating ease of Pinterest.
Consumers can create their own profile to store photos, articles and items they wish to purchase. The more a consumer uses the site, the more products and reviews will be tailored towards the user.
Developing a more consumer-friendly e-commerce site also meant more opportunities to partner with retailers and cosmetic and skincare brands:
"We heard from our [retail] partners that ultimately they are looking to grow incremental sales — they want new customers and they want to grow their online business, and what we are doing with the new platform is to bring them new users, drive traffic to their online sites," said Robinson.
Robinson has already established an impressive lineup of retail partners like Macy's, Wal-Mart, Walgreens, Birchbox, Amazon.com, Nordstrom and Sephora, while talks with additional chains include Ulta, Bloomingdale's and Target are underway.
BeautyStat.com caters to an array of mass, specialty and prestige brands as well, including Olay, Too Faced Cosmetics and various P&G brands.
With BeautyStat.com having over 200,000 monthly unique visitors, Robinson expects those numbers will climb to "well over a million" users by the end of 2014. "There are sites like this for technology, consumer goods and fashion, but no one has done it for beauty yet."
Find out more about BeautyStat at BeautyStat.com.
BeautyStat.com is an online beauty platform. It has been featured in Womens Wear Daily, LA Times, New York Times, Forbes Magazine, NBC and CBS News. The strength of BeautyStat.com is its captive, engaged and influential 200,000+ community, 190+ blogger network and 40 million social network reach. BeautyStat.com works with beauty brands, retailers and PR agencies to connect them to the BeautyStat community for e-commerce, advertising and rich consumer insights.