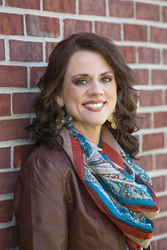 We want to promote wellness and relaxation, while doing something good for your body and soul.
Fishers, IN (PRWEB) April 13, 2015
Beauvoir Aesthetics is a brand new business in town, offering a unique, Southern-flavored experience, with treatments ranging from relaxing in complete comfort while receiving teeth whitening treatments, to their full-service Driftwood Spa, where clients can enjoy traditional European facials, chemical peels, microdermabrasion, waxing, eyelash extensions, a microcurrent "Lunch Time Facelift", and more. Organic spray tanning has recently been added to the menu as well. They also offer the "Suburban Sweat LodgeTM," where a typical one-hour session in a sauna wrap blanket is capable of burning up to 1000 calories, helpful in relieving chronic pain, and thoroughly detoxifies the body. It is becoming hugely popular and has already necessitated opening an additional room. People can unwind with calming music or enjoy the latest Hulu or Netflix fare on the TV; either way, they leave relaxed with their skin appearing to be more radiant and youthful.
"We want to promote wellness and relaxation, while doing something good for your body and soul. Some people may just need to decompress, while others are looking to lose weight and look and/or feel better," said owner, Anna Skinner-Wilson. "We are here to offer an environment unlike any other, with a little something for everyone."
Although the business may be new to the Fishers' area, owner, Anna Skinner-Wilson is not. Many may have known her as a Riley Hospital for Children's pediatric and neonatal intensive care nurse or Community East hospital's labor and delivery nurse. After years of serving in this capacity, Anna chose to venture into a new form of service for her community – offering the art of pampering, relaxation and aesthetic treatments. She chose to stay true to her laid-back, Southern roots by creating a welcoming, casual environment first seen in the front parlor, where one can fall back into an overstuffed sofa with a beverage from an eclectic coffee and tea bar, while waiting on an appointment.
"Or they can just come in to get away from the kids for a bit," laughs Anna.
According to a recent article in Current in Fishers, Beauvoir Aesthetics combines aesthetic treatments and retail with a conscience. In addition to the various treatments offered, Anna Wilson offers a boutique, focusing on promoting other small businesses which are primarily made in Indiana or Mississippi (Anna's home state), with a philanthropic component. One of these products is Indianapolis' very own Frangipani Body Products, a 100% natural, organic and vegan company which showcases their line at Anna's retail shop, the first in Fishers to carry the skin care line.
In addition, Beauvoir Aesthetics hosts parties and showers after hours and regularly promotes drawings on social media for services. They also carry cookbooks that cater to the Catherine Peachey Fund for breast cancer at the IU Cancer Center. Animal rescue has its place on the forefront of Beauvoir's contributions, with sales of their in-house soy candles benefitting Great Dane rescue and the local FACE Low Cost Spay Neuter Clinic.
Beauvoir Aesthetics is located at 9247 E 141st Street, Fishers, IN 46038. For more information or to schedule an appointment, please call (317) 214-7829.
About Beauvoir Aesthetics
In French, "beauvoir" means "beautiful view." The name is significant and nostalgic to Anna Skinner-Wilson, who grew up on the lovely Mississippi Gulf Coast.
Beauvoir House, located in Biloxi, Mississippi, was built in 1852 and was originally called "Orange Grove," due to the Satsuma oranges being grown on the property. "Beauvoir House represents history, love, beauty and friendship," said Skinner-Wilson. "More importantly, as it pertains to Beauvoir Aesthetics, it represents the same beauty, but also the intellect and resilience of the people who walk through our door."
About NALA™
The NALA is a full-service marketing agency providing custom personalized service for small and medium businesses throughout the United States
PR Contact: Tiffani Tendell
ttendell(at)thenala(dot)com
805.650.6121, ext. 361