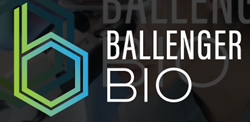 Paul Grayson of BGV explained "... We are excited at the opportunity to support Frederick's strong biotech community, which includes some of the most advanced biomedical research labs in the world
FREDERICK, Md. (PRWEB) July 15, 2021
Beckham Gumbin Ventures (BGV), a commercial real estate investor and developer, is beginning construction on brand new R&D laboratory spec suites and amenities at Ballenger Bio (321 Ballenger Center Drive) in Frederick, Maryland. Ballenger Bio will offer several 3,000 to 7,000 SF R&D laboratory spec suites, with the ability to combine up to 37,000 SF of contiguous space on a single floor. Building such spec labs will allow for growing biotech companies to focus on their business as opposed to construction costs and timelines.
The life sciences industry in Suburban Maryland remains robust with a vacancy rate of less than 4%. Many smaller and early stage life sciences companies have nowhere to plant their flag considering the high demand and low supply of real estate to accommodate their specialized needs. This is especially true in Frederick County, where move-in ready BSL-2 lab space is extremely limited.
BGV, an experienced life sciences developer who recently converted a 285,000 SF complex in Rockville, Maryland, recognized the growing needs of life science companies in Frederick. Paul Grayson of BGV explained, "While there are other developers bringing a speed to market concept for larger biotechnology manufacturing needs, Ballenger Bio will be the solution for the smaller and mid-sized, R&D bio and chemistry labs that are needed in the market. We are excited at the opportunity to support Frederick's strong biotech community, which includes some of the most advanced biomedical research labs in the world."
The City of Frederick Mayor Michael O'Connor shared, "The Frederick region is now one of the largest clusters of life science companies in the nation. By providing speculative laboratory space in Frederick, Ballenger Bio will expand opportunities for companies to grow beside world renowned public research facilities like Fort Detrick and the Frederick National Laboratory for Cancer Research and join our 80 plus biotech companies in Frederick. The City appreciates BGV's investment in Ballenger Bio and we look forward to working with these new ventures in Frederick!"
The City of Frederick's Department of Economic Development works closely with companies considering new operations in Frederick and provides connectivity to resources and programs. Director of Economic Development, Richard Griffin stated, "The life science ecosystem here has garnered much attention due to Frederick's quality of life and highly educated workforce. Amenities such as a hip and historic downtown, a thriving arts and entertainment scene, and 80+ state, county and municipal parks help to position Frederick as a great place to live and work. We look forward to welcoming future companies to join our nearly 3,700 businesses within the City."
BGV has hired Cushman & Wakefield to spearhead its leasing efforts and plans to deliver these labs by early 2022.
About Beckham Gumbin Ventures:
Beckham Gumbin Ventures, LLC (BGV) is a commercial real estate investment and development company that pursues real estate investments primarily in the greater Washington, DC and Phoenix, AZ metropolitan areas. With more than 75 years in combined experience, the principals of BGV have been active investors, owners, and developers of properties throughout North America. The BGV team's experience spans nearly all commercial real estate property types and all levels of the capital structure.
About Cushman & Wakefield:
Cushman & Wakefield (NYSE: CWK) is a leading global real estate services firm that delivers exceptional value for real estate occupiers and owners. Cushman & Wakefield is among the largest real estate services firms with approximately 51,000 employees in 400 offices and 70 countries. In 2018, the firm had revenue of $8.2 billion across core services of property, facilities and project management, leasing, capital markets, valuation and other services. To learn more, visit http://www.cushmanwakefield.com or follow @CushWake on Twitter.