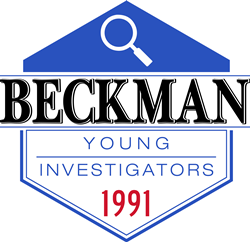 "Our new 2019 BYI awardees are tackling a broad range of challenges, from production of sustainable plastics and batteries, to new rapid genetic screening techniques for cancer therapies, to modeling of magnetic quantum materials, among others." - Dr. Anne Hultgren, Executive Director
IRVINE, Calif. (PRWEB) May 28, 2019
The Arnold and Mabel Beckman Foundation announced today the selection of its 2019 class of Beckman Young Investigator Awardees from U.S. colleges and universities. The awardees exemplify the Foundation's mission of supporting the most promising young faculty members in the early stages of their academic careers in the chemical and life sciences, particularly to foster the invention of methods, instruments and materials that will open up new avenues of research in science. They were selected from a pool of over 300 applicants after a three-part review led by a panel of scientific experts.
This year's award offers $600,000 in funding over four years to each of the following researchers:

Keriann Backus, Ph.D., University of California, Los Angeles
Chenfeng Ke, Ph.D., Dartmouth College
Wesley Legant, Ph.D., University of North Carolina, Chapel Hill
Frank Leibfarth, Ph.D., University of North Carolina, Chapel Hill
Jarad Mason, Ph.D., Harvard University
Jia Niu, Ph.D., Boston College
Kimberly See, Ph.D., California Institute of Technology
Leslie Schoop, Ph.D., Princeton University
Kirk Wangensteen, MD/Ph.D., University of Pennsylvania
Brad Zuchero, Ph.D., Stanford University
"Our new 2019 BYI awardees are tackling a broad range of challenges, from production of sustainable plastics and batteries, to new rapid genetic screening techniques for cancer therapies, to modeling of magnetic quantum materials, among others," shared Dr. Anne Hultgren, Executive Director of the Arnold and Mabel Beckman Foundation. "We're very excited to welcome these exceptional scientists to the Beckman family, and look forward to seeing their progress over the next few years."
About the Arnold and Mabel Beckman Foundation
Located in Irvine, California, the Arnold and Mabel Beckman Foundation supports researchers and nonprofit research institutions in making the next generation of breakthroughs in chemistry and the life sciences. Founded in 1978 by 20th century scientific instrumentation pioneer Dr. Arnold O. Beckman, the Foundation supports United States institutions and young scientists whose creative, high-risk, and interdisciplinary research will lead to innovations and new tools and methods for scientific discovery. For more information, visit beckman-foundation.org.