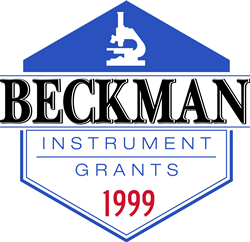 The Foundation is eager to support advanced light-sheet initiatives at these institutions and increase access to these emerging instruments to scientists at a range of career stages. - Dr. Anne Hultgren, Executive Director
IRVINE, Calif. (PRWEB) February 22, 2021
Today, the Arnold and Mabel Beckman Foundation announced a $9.6 million investment in advanced light-sheet microscopes and data science at eight institutions selected through a highly competitive application process. The investment underscores the Foundation's mission of supporting leading-edge research in chemistry and the life sciences and supporting the next generation of leaders in science.
The winning research teams are from a variety of institutions spanning large research universities at Rockefeller University, University of Colorado Boulder, University of Rochester, and Washington University in St. Louis; primarily undergraduate institutions at Reed College and Smith College; and research institutes at Marine Biological Laboratory and Morgridge Institute for Research.
Program funding will go toward installing state-of-the-art advanced light-sheet microscopes and establishing robust interdisciplinary teams for data science collaborations. Advanced light-sheet microscopy tools are enabling rapid three-dimensional (3D) imaging of complex cellular structures in living samples over time, but the size and complexity of the data obtained with this imaging prevents the wide-scale adoption and advancement of these technologies. To address this, the grant required a close integration of microscopy technology with data processing, storage, and data science expertise.
"The Foundation is eager to support advanced light-sheet initiatives at these institutions and increase access to these emerging instruments to scientists at a range of career stages," shared Dr. Anne Hultgren, Executive Director of the Arnold and Mabel Beckman Foundation.
The funds will be provided to the institutions this spring.
About the Arnold and Mabel Beckman Foundation
Located in Irvine, California, the Arnold and Mabel Beckman Foundation supports researchers and nonprofit research institutions in making the next generation of breakthroughs in chemistry and the life sciences. Founded in 1978 by 20th century scientific instrumentation pioneer Dr. Arnold O. Beckman, the Foundation supports United States institutions and young scientists whose creative, high-risk, and interdisciplinary research will lead to innovations and new tools and methods for scientific discovery. For more information, visit beckman-foundation.org.