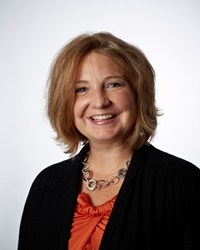 Minneapolis, MN (PRWEB) July 18, 2013
Becky Pike Pluth, president and CEO at The Bob Pike Group, has earned the Certified Speaking Professional® (CSP) designation. Established in 1980, the CSP is the speaking profession's top international measure of speaking experience and skill. Fewer than 10 percent of the speakers who belong to the Global Speakers Federation, formerly the International Federation for Professional Speakers, hold this professional designation.
The CSP designation is conferred by the National Speakers Association (NSA) and the Global Speakers Federation (GSF) only on accomplished professional speakers who have earned it by meeting strict criteria. CSPs must document a proven track record of continuing speaking experience and expertise as well as a commitment to ongoing education, outstanding client service and ethical behavior. Pluth is one of 19 professionals to earn the CSP in the class of 2013. She will be honored during a ceremony on July 27 at the 2013 NSA Convention in Philadelphia, Pennsylvania.
Pluth has been in the training industry for more than 15 years and has two training industry best-selling books on the market, the award-winning 101 Movie Clips That Teach And Train and Webinars with WoW Factor. Pluth also was named one of Training magazine's Top 40 under 40 in 2012.
The National Speakers Association (NSA) is the leading organization for professional speakers. NSA's thousands of members include experts in a variety of industries and disciplines, who reach audiences as trainers, educators, humorists, motivators, consultants, authors and more. Since 1973, NSA has provided resources and education designed to advance the skills, integrity and value of its members and speaking profession. Visit NSA's website at http://www.nsaspeaker.org.
About The Bob Pike Group
The Bob Pike Group has provided trainer training classes and consulting services to individuals and corporations for more than 30 years. Bob Pike is the pioneer of the participant-centered training method and has a well-earned reputation as "the trainer's trainer." More than 125,000 people have gone through his Creative Training Techniques Boot Camp and more than 200,000 copies of his Creative Training Techniques® Handbook have been sold. There simply is no one in the training industry as well known and respected as Bob Pike. The Bob Pike Group trainers take those same methods and passion for learning and funnel them into interactive sessions in any training platform or mentoring format.