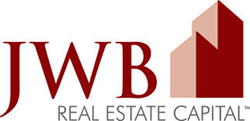 We've put together an informative package for new investors to access through our website and provide complete overviews of how we help earn money for our clients
Chicago, IL (PRWEB) January 09, 2015
Learning how to become an investor in the real estate used to require training through seminars or classroom attendance in the U.S. The JWB Group is now providing its fast track to becoming a real estate investor guide through its website at http://jwbrealestatecapital.com.
National investors who are considering an investment in the housing industry in 2015 can now freely access the guide at the JWB website. A thorough explanation of the turnkey properties industry is available in the guide as well as ways to get started without the usual risks found in real estate.
"We've put together an informative package for new investors to access through our website and provide complete overviews of how we help earn money for our clients," said a JWB Group rep.
The free download that is offered for the 2015 content guide for investors is one way that potential investors can learn about the JWB method of passive income generation. A new phone number at (904) 677-6777 has been established to provide immediate assistance by phone during weekdays in the U.S.
"Our company is one accessible resource that men and women can use to become educated about the ways that income is built in the real estate industry," said the rep.
The JWB Real Estate Capital company has launched a new video series aimed at providing facts about the Florida investment industry this year. This video can be accessed from http://www.jwbrealestatecapital.com/jacksonville-real-estate-market-2-new-facts and includes helpful information about the North Florida housing market.
About JWBRealEstateCapital.com
The JWBRealEstateCapital.com company supplies investment solutions for adults in the U.S. and in other countries in the real estate industry. The company has built additional properties and acquired renovated houses for sale. The JWBRealEstateCapital.com company has downloadable guides, blog content and video content that can be accessed easily from the company website daily.