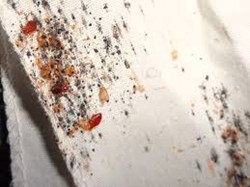 Considering that it[Bed Bug Bully] could kill bed bugs fast without using any harmful chemical ingredient, it asserted that it's the best.
Columbus, GA (PRWEB) August 09, 2013
It is not easy to get rid of bed bugs completely. And based on a report from wrbl.com, an apartment complex in Columbus, Georgia was experiencing that bed bug treatment difficulty. So, in order to help, My Cleaning Products suggested to tenants the use of Bed Bug Bully.
According to the news posted on July 31, 2013, the apartment building affected was particularly the Nicholson Terrace, My Cleaning Products related. It detailed based on the account of Melanie Williams, one of the residents, that the bed bug problem in it started earlier this year.
The report stated that the housing complex, which was specifically for the elderly and the disabled, was under the responsibility of Columbus Housing Authority, relayed MCP. And with regards to the problem on the vampire-like pests, it shared that its CEO, Len Williams, stated that they take immediate action every time a report of bed bugs is made.
However, Melanie Williams contradicted in the report that her complaint about the pests took months to be acted upon, said MCP. More so, it added that even after the spraying was done, she shared that bed bugs were still around.
Below is an excerpt from the post Bed Bugs Reported in Nicholson Terrace by My Cleaning Products.
"There were many cases of bed bug infestation wherein a single treatment was not enough to keep the pests out. In one housing complex in Columbus, Georgia, that was also the case."
"A report has it that some residents of Nicholson Terrace, an apartment complex, were complaining of bed bugs in their units. Particularly, it was said to be a residential building for the elderly and the disabled under the management of the Columbus Housing Authority."
Bed bugs are indeed hard to eliminate, said My Cleaning Products. The reason for that, it pointed out, is the fact that they are very good at hiding and hitchhiking.
But that's not all. It cited that a wrong bed bug product could also lead to a futile bed bug treatment. And so, besides finding bed bugs first before a treatment and continuously implementing preventive steps, it also advised everyone to pick the right bed bug help.
Among the many bed bug sprays for a DIY bed bug treatment though, MCP only recommended one – Bed Bug Bully. Considering that it could kill bed bugs fast without using any harmful chemical ingredient, it asserted that it's the best.
As it shared, several hotels, hospitals and pest-control companies have also proven that it works. EPA, it added, has listed it as well under FIFRA 25(b). And so, it stated that the public could rest assured that it is both effective and safe.
To prove it all true, MCP urged everyone to try Bed Bug Bully. It detailed that Complimentary Bed Bug Bully Samples are available at MyCleaningProducts.com.