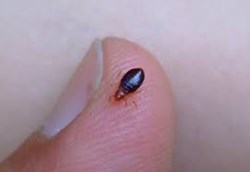 ...one must only prepare an organic bed bug spray to prevent chemical effects on health and the environment.
Denver, CO (PRWEB) October 18, 2013
Bed bugs showed up in a high school in Denver. And according to a report from theindychannel.com dated October 14, 2013, their presence prompted the closure of the school. In response to it, My Cleaning Products warned parents to watch out for the possible transfer of pests to their houses. It also advised them to have a bed bug spray prepared so that an immediate bed bug treatment could be implemented if needed.
As said in the report, the pests particularly affected the state's West High School, shared My Cleaning Products. And as it detailed, because of it, the school was closed since Saturday for treatment and was scheduled to re-open on Wednesday.
The report stated that there were specifically three bed bugs found in one of the school's classrooms, MCP related. After an inspection though, it said that it was confirmed there was no infestation in the campus. Nevertheless, it relayed that it was shut down for an extensive campus-wide bed bug treatment.
Here is an excerpt from the post Bed Bugs in Denver Closed West High School by My Cleaning Products.
"All it took were three bed bugs – just three of those tiny vampire-like critters and Denver West High School was closed.
The bugs were found recently in one of the campus' classrooms. But after an immediate inspection, officials said that there was no infestation."
My Cleaning Products said that just as Dr. Robert Hancock stated in the report, schools are not great for bed bugs because they got nobody to feed on in them at night. Nevertheless, it cited that they could serve as drop-off points for those pests. And so, it warned the parents about their possible transfer from campuses to houses.
Additionally, MCP advised everyone to have a bed bug spray prepared. It said that with the product ready, one could implement an immediate elimination of the pests. And that, it added, avoids a costly treatment required in a massive bed bug infestation.
Nonetheless, it stressed that one must only prepare an organic bed bug spray to prevent chemical effects on health and the environment. And among the many bed bug products, it asserted that Bed Bug Bully is what every victim should get.
It detailed that it is organic-based, so, it's safe. In fact, it shared, Bed Bug Bully is already under FIFRA 25(b). Moreover, it asserted that hotels, hospitals and pest-control companies have already proven that it is efficient.
To test the product, MCP relayed that there are Bed Bug Bully Complimentary Samples that everyone could check out. They are available at MyCleaningProducts.com, it detailed.