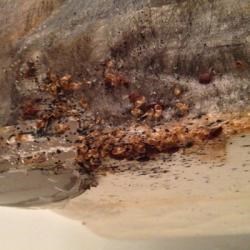 ...it [Bed Bug Bully] has already been proven effective by hotels, hospitals and pest-control companies. It cited that it is also pesticide-exempt...
Norfolk, VA (PRWEB) October 25, 2013
Bed bugs in Norfolk showed that even in fire stations they are very prevalent. According to a report from wavy.com dated October 22, 2013, they recently infested five of the city's fire houses. And in response to it, My Cleaning Products suggested a pesticide-exempt bed bug spray that it believed could efficiently halt their further spread.
Based on the report, the crawlies were first discovered earlier this month in Station 1 on Monticello Avenue and Station 13 in West Ocean View, My Cleaning Products relayed. But after an inspection on other fire houses, it detailed that they were found in three more buildings. One of them, it determined, was Station 6 on Colley Avenue.
Although the presence of bed bugs surely caused inconvenience to the stations, Norfolk fire department's Battalion Chief Julian Williamson stated in the news article that it never stopped them serving the public, MCP shared. But to clear the insects, it related that the department worked with a pest-control company. Moreover, it relayed that the gear and clothing of the staff were bagged up, washed and dried.
Below is an excerpt from the post Bed Bugs in Norfolk Infested Five Fire Stations.
"Bed bugs are almost everywhere these days. You hear and read about them infesting a house or apartment complex, pestering local theaters and even disturbing schools and libraries. And because of that, it's not much of shock anymore to know that they could also trouble fire stations.
But in Norfolk, bed bug infestation in fire stations seems to be more prevalent than anywhere else. Just this month alone, five of its firehouses were said discovered to have the small vampire-like critters."
According to My Cleaning Products, because bed bugs are very good hitchhikers, it is easy for them to spread wide and fast. And what's worse, it said, is that their presence could cost too much money to get rid.
However, MCP cited that could be avoided with Bed Bug Bully's help.
As it stated, early bed bug elimination with the product prevents the pests from multiplying and causing more problems. And so, it advised the public to watch out for any bed bug sign and to immediately a bed bug treatment as the pests' presence is confirmed.
Nonetheless, it asserted that only Bed Bug Bully should be used in the process. As it reasoned out, that's because it has already been proven effective by hotels, hospitals and pest-control companies. It cited that it is also pesticide-exempt and is even on EPA's FIFRA 25(b) list. Moreover, as a bonus, it said that it is also an affordable solution.
And so, considering all those advantages, MCP stated that the public could rest assured that the product could truly and cost-effectively halt and kill bed bugs. To prove that themselves, it even urged everyone to try it. It shared that there are Bed Bug Bully Complimentary Samples that anyone could request and test at MyCleaningProducts.com.