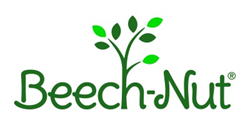 We want to change the rules of the game in baby food.
New York, New York (PRWEB) May 07, 2014
Beech-Nut®, one of the world's most successful producers of food for babies, has awarded Story Worldwide with the job of providing fully integrated advertising content promoting the launch of its revolutionary new line of whole fruits and vegetables.
"We want to change the rules of the game in baby food," said Beech-Nut® Nutrition president Jeff Boutelle. "What people are eating is getting further and further away from what nature intended. But Millennial moms really care. They're looking at labels. They want to know where their food came from. They want to know how it's made."
The new Beech-Nut® foods are inspired by the fresh foods Millennial mothers are making at home for their babies. Because the new Beech-Nut foods contain just real, whole fruits and vegetables and nothing else, they are projected to transform the entire baby food category.
This is the first time any baby food company has created food for babies inspired by homemade: No preservatives. No additives. No fillers. Nothing but the real thing.
Beech-Nut®'s new, gentle cooking™ method is the innovation that makes it possible. The result is pureed foods in transparent jars with the look, taste, texture, aroma and wholesome nutrition of homemade. The new range of 40 recipes includes the foods that Millennial moms eat themselves: pomegranates, avocados, beets and more.
Holding a crystal-clear jar of Beech-Nut® carrots, Boutelle said, "What you see is orange because it's just carrots and it says 'Just carrots' because if you turn it around and look at the ingredient label, there's one word: carrots."
Beech-Nut® engaged Story Worldwide in June 2013 to develop a narrative that taps into the truth of what mothers envision as the ideal baby food. Story began by delving deeply into the Millennial mom mindset and how her values and emotions affect how she feeds her babies. This in-depth research inspired Story's holistic marketing approach and established the foundation for the brand transformation, which focuses on honesty and transparency.
Through a series of narrative exercises and extensive strategic development, Story uncovered a rich narrative territory in relating how homemade inspired the foods. "Homemade inspires everything Beech-Nut® is doing, and it's inspiring everything we do. From showing food being prepared in the kitchen just like Mom makes to using a simple, honest tone that's about as far away from marketing speak as you can get… we think we've found something really special," said Story CEO and Chief Storyteller Kirk Cheyfitz.
The new foods hit shelves this April and the campaign begins in May. Story will launch Beech-Nut's TV, print, digital and social communications as well as develop an original web film series articulating the brand's transformation.
STORY WORLDWIDE
Story Worldwide is the world's first content advertising agency, creating narrative-driven communications in every form from TV spots to social programming. It is a pioneer in using strategic paid media and social media to build motivated, engaged communities that support brands and help spread brand content. An independent agency, Story has offices in New York and Seattle. It has won major awards for its creative work across film, long-form content, online and tablet publishing, apps, games and strategy. In the past two years Story has more than doubled its client base, which now features many large marketers across all categories, including Unilever, Johnson & Johnson, Lexus, RCI/Wyndham, Google, Holland America Line, General Mills, BD Medical, Estée Lauder, Westfield Malls, ARRIS, WGN America, Starz and USA Network.
BEECH-NUT®
Beech-Nut® is a family-owned company dedicated to making nutritious, great-tasting, real food for babies. Beech-Nut® has been making food for babies for more than 75 years at its headquarters located in the heart of upstate New York. They have their very own test kitchen where they taste their food to make sure it's healthy and delicious. It's the purity and simplicity of their products that makes them proud to provide nutritious food choices that support the growth and development of babies. Beech-Nut®'s mission is simple: to provide honest, real, great-tasting food that's as close to homemade as possible. Because everybody deserves real food. Especially babies.