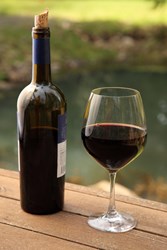 Shelf life is one area where clearly glass is the winner.
Monroe, Washington (PRWEB) August 12, 2013
For a number of reasons, plastic has been labeled by many as a poor quality packaging material. In their latest wine of the month club article, Cellars Wine Club explores some of the ways that plastic wine bottles could be, in fact, quite useful and beneficial to wine consumers.
Asking some of the "what-ifs" concerning plastic wine bottles, Cellars Wine Club's article shows that plastic may not actually be that bad. It certainly is easier to ship and handle, they explain. This deceases cost, allowing good quality wine to be cheaper.
They also explain that carbon footprint for plastic bottles, on average, is lower than glass bottles. Plastic recycling has come a long way. Soon, the article predicts, it will be just as easy to recycle plastic bottles as glass ones.
There are some departments were plastic packaging does not do so well, however. Shelf life is one area where clearly glass is the winner. Normal glass wine bottles that are stored correctly with wine that is meant to be aged can sit for decades without adverse affects. Plastic wine bottles, on the other hand, can only handle a few years. The article does mention that for wines that are best when drank sooner rather than later, there is less of a need for longer shelf life. For these types of wines, plastic may be just as good.
About Cellars Wine Club
Cellars Wine Club is an established online wine club vendor. Providing excellent value, knowledgeable site content to guide consumers, and trusted customer service, Cellars Wine Club provides a great online experience.