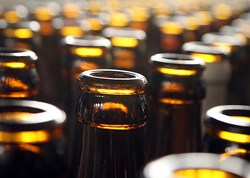 They spend more time getting to and picking out beer than they spend drinking it.
Monroe, Washington (PRWEB) August 15, 2013
Beer of the month club blogger Byron Young, a self proclaimed "beer geek", explains what the difference is between typical beer fandom and beer geekdom in his latest article.
The essence of being a geek, according to The Micro Beer Club's wine of the month club article, revolves around simply loving beer. Beer geeks pride themselves in knowing as much as possible about beer: how it's made, where it's made and who makes it. They spend more time getting to and picking out beer than they spend drinking it. This is what it means to be a beer geek.
The article explains that, more and more, people are switching from bland "MCB" beer to more exciting craft and microbrew beer. Overall, one can't help but to think of this as a good thing; trading quality over quantity means that moderate beer drinking is taking over, allowing some of the health benefits of beer to kick in.
According to beer of the month club provider The Micro Beer Club, one should not confuse being a beer geek with being a beer snob. "Geeks a have passion for something and don't care if others understand. Geeks study and learn and use their knowledge in the way they best see fit, despite what other people think," he explains. This means that, ultimately, beer geekdom is noble. It does not seek knowledge as a social weapon (like a snob), but instead for knowledge's own sake.
About The Micro Beer Club
The Micro Beer Club offers beer via monthly subscription from some of the finest of microbreweries. They deliver all across the U.S. and are happy to discount reorders of past beers. With friendly service and great advice for beer drinkers everywhere, it is no wonder they are so successful.