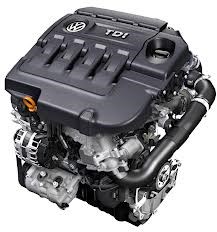 A limited warranty is currently offered to VW engine buyers on our website seeking used engine protection.
Hartford, Connecticut (PRWEB) August 31, 2013
VW is one brand of vehicle that is sold in the U.S. to vehicle buyers who prefer import cars with alternative fuel types. The Got Engines company has now added the Beetle engine in used condition for sale to buyers at http://www.gotengines.com/volkswagen/vw-beetle-engine.html. These original Volkswagen engines are currently viewable on the company website.
The TDI series of engines is a turbo technology developed by VW for insertion into its range of vehicles produced. These motors are based on the initial German technology that has helped to brand the Volkswagen name globally.
Partnerships with import distributors have made the introduction of the Beetle motors now placed online possible.
"There are several displacements that are used inside of Beetle vehicles for engines and not all retailers provide consumers with inventory to support the variety of styles," said a salesman for the Got Engines company.
The arrival of multiple types of displacements in the company inventory is widening the choices that buyers have when seeking a used motor online. Consumers concerned about pricing and warranty information can typically research more than one company in hopes of finding a mixture of value versus price online.
"A limited warranty is currently offered to VW engine buyers on our website seeking used engine protection," the salesman confirmed.
The arrival of these Beetle engines is paired with the standard company warranty policies in place for auto engine buyers. This two-year protection is now included in the cost of sale.
The used engines for sale currently marketed by the Got Engines company includes foreign and American automaker brands online. The distribution arrangements that have been launched by this company in 2013 has expanded the overall inventory levels that can be viewed by consumers using the search system created online.
Direct access to pricing and stock status information for all used motors in the company database is now granted to consumers. A person who requires more information from a company specialist can continue using the toll-free number at 1-866-320-1065. A staff of engine specialists monitors this phone number and now provides lookup services and other information upon request.
About GotEngines.com
The GotEngines.com company website now features hundreds of different engine types that represent foreign and American automotive companies. This company has built an entire team of engine specialists to participate in acquiring motors as well as configuring pricing that is marketed to consumers. The GotEngines.com helpful quote system online now generates all engine pricing and other information direct for consumers who are not calling the dedicated toll-free number used for all customer assistance requests in the United States. Daily content updates are currently made by company staff.