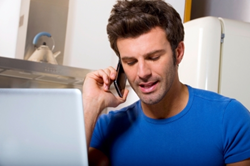 We overview the most common practices of investors who buy homes for sale in our guide as well as the ways that we combat the pitfalls that can happen if a person is not careful
Midland, TX (PRWEB) January 22, 2015
Starting out in the housing industry for some investors can increase the risk of mistakes if no prior training has been completed. The JWB company has now posted its complete beginner guide to real estate investing on its website to help adults who plan to buy a rental home in 2015 at http://www.jwbrealestatecapital.com/investment-property-101.
The information that is now displayed on the JWB website for investors includes an overview of the advantages and disadvantages that can be experienced through owning a rental in the U.S. Because the content is geared towards beginners, a separate PDF document can retrieved for offline review.
"We overview the most common practices of investors who buy homes for sale in our guide as well as the ways that we combat the pitfalls that can happen if a person is not careful," said one JWB Real Estate Capital source.
Because the JWB company has opened its national investing programs for this year, a person who does not live inside of the state of Florida will still have complete access to the inventory of passive income properties for sale. Through new approaches in financing, new pathways to financing a property are now in use for JWB clients.
"We're now providing a starting point for a lot of adults who have the funds to invest in a rental property, but who are trying to find the easiest entry way in the housing industry," said the source.
The JWB Group has added a new section on its homepage that details alternative IRA investment strategies for the New Year. This section can now be accessed at http://www.jwbrealestatecapital.com/financing-rental-properties-with-an-ira and will be updated through the rest of the year.
About JWBRealEstateCapital.com
The JWBRealEstateCapital.com company has created one of the first programs to invest in a rental property nationally for investors in the U.S. The company owns its own real estate network and successfully builds income for clients. The JWBRealEstateCapital.com company has added pages of mobile content to its portal this year to help adults who search for investment opportunities using iOS, Android or other mobile devices.