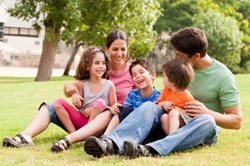 The investors who plan to access our new guides and content this year can be brought up to speed quickly about the rental industry in the U.S
Los Angeles, CA (PRWEB) January 14, 2015
The real estate industry is one area where some investors expect to earn considerable returns each year although it can be difficult to find information as a beginner. The JWB company is now making its updated beginner rental property investor guide available for free download at http://www.jwbrealestatecapital.com/investing-in-homes-located-in-better-neighborhoods.
The guide is available in a PDF format to make sure it can be read on any device. A direct download is available for new visitors to the JWB website in addition to the supplied video content now available. Investors who have never purchased an investment property out of state could also make use of the downloadable content.
"The investors who plan to access our new guides and content this year can be brought up to speed quickly about the rental industry in the U.S.," said one JWB Group rep.
The information that is now available in digital form and supplied to beginners this year has been created by JWB as part of new content strategies. While some investment companies provide expensive training, the complimentary information that is available at the JWB website is expected to benefit beginners.
"We have an entire investment team that works with investors who download our guides or review our content to make sure that all questions are answered," said the rep.
The JWB Real Estate Capital company is now working on the creation of 401K purchase guides for rental properties that will be posted on the homepage this year. This content will be in addition to the regularly published content accessible daily at http://jwbrealestatecapital.com/blog online.
About JWBRealEstateCapital.com
The JWBRealEstateCapital.com company provides the investment platform that beginners can use to own real estate in growing markets in the United States. The company has created fast track solutions for building monthly income since 2010. The JWBRealEstateCapital.com company has created new videos for viewing on the company website this year that provide an additional learning resource for national or foreign investors.