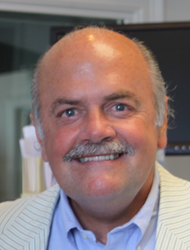 It is so vital to our children's well-being that we embrace physical and behavioral health education and promotion together as one critical campaign.
Buffalo, New York (PRWEB) June 18, 2014
Success Stories, Inc., a healthcare management and marketing firm in New York, has released a white paper on the critical components of an internal examination of large and medium size behavioral health systems. The paper is authored by the company's president, Thomas P. McNulty with an emphasis on administrative audit in preparation for meaningful integration with primary medical care.
"Behavioral health has a higher profile in our societal and healthcare environments than ever before. Sadly, it surfaces in the headlines of our media including stories of school shootings, military suicides, opiate deaths, workplace depression, trauma, domestic violence, bullying, unhealthy eating disorders, despair and more. Further, we know the impact of serious medical illness on emotional health and the deleterious effects behavioral illnesses have on our overall physical well-being. Many behavioral health problems are first revealed to a primary care physician, while others come in front of law enforcement. These factors and the pressure on providers to improve outcomes with less resources fosters a need for constant program review and enhancements," stated McNulty.
McNulty believes that large health systems opting to abandon behavioral health have not conducted regular reviews, failed to ask for staff input, and have not embraced new options or community partnerships. He said many hospitals believe their behavioral health space is better used by high-end, revenue generating services in cardiology, orthopedics, transplant or stroke centers.
"The decision about what to do with behavioral health units can spark controversy in-house and in the community. Having outside reviews and a fresh pair of eyes may lead to new insights, collaborations, integration and a more futuristic position of strength for the system or provider. It can be difficult for administration to conduct an unbiased appraisal as they are often criticized for a variety of perceived hidden agendas, turf protection or not really qualified to do such an assessment," McNulty noted.
McNulty was a clinician, worked in managed care, psychiatric hospital administration, outpatient/partial settings, neuroscience, and behavioral health advocacy roles, including hosting a weekly health talk radio program, Spotlight on Health since 2003. As a consultant, he has worked with a variety of behavioral health providers. During the last two years, he has been co-consulting with IT companies around readiness for integration and electronic medical record optimization.
McNulty points out some of the industry issues:

Primary care and behavioral care integration must get more traction
Holistic or patient centered care will foster a more complete assessment and a better outcome
What will Gen X, Y and Z expect from providers?
Integrative care planning – weaving the medical and behavioral health components of the treatment script means a team approach versus fragmented, multi-system care. Patients who are referred to different providers for all their needs fall through the cracks and relapse
It is time for neurology to play a much larger role in shaping behavioral medicine and treatment approaches.

Co-morbidity – a patient with behavioral and addiction issue in addition to serious medical problems. Admit to a medical unit or a behavioral unit?
Anything that can be done at home or delivered to the doorstep is preferable and more cost-effective. Technology is already available to do care at home, but the payers need to catch up for more rapid utility.
Healthcare Hospitality in behavioral health will improve outcomes, patient satisfaction and reduce lawsuits.
McNulty believes formal health promotion and population disease management will pick up speed as consumers, employers and health caregivers realize the logical benefits of education and prevention. "It is so vital to our children's well-being that we embrace physical and behavioral health education and promotion together as one critical campaign. We have the knowledge, capacity, venues, creativity and the advantages of communication technologies to be successful. All providers must examine their current commitment to health promotion," stated McNulty.
Success Stories, Inc. is poised to assist providers and the white paper report serves as a tool for exploration and action. The white paper entitled, Key Components to Evaluate Current State in Behavioral Health Providers is available upon request at tomsuccess(at)verizon(dot)net.
###
Available for interview:
Thomas P. McNulty
President
Success Stories, Inc.
(716) 481-4578