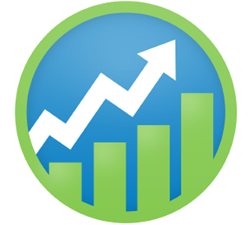 We have been working in the behavioral health industry for almost five years now, and we're proud that we're making behavioral health treatment affordable.
Salt Lake City, UT (PRWEB) December 31, 2014
American HealthCare Lending (AHCL) is projecting to finish 2014 with an annual growth rate of 75% in the behavioral health industry. AHCL has become one of the premier companies in behavioral health financing by offering a revolutionary program that helps make treatment affordable.
Behavioral health makes up a large portion of healthcare spending in America with over $113 billion in annual spending. According to a report by the Washington Post, 45% of people who are untreated for mental health cite cost as their main barrier. The Mental Health Parity Act and Affordable Care Act have good intentions to make behavioral health more widely available, but significant holes still remain in these plans. Treatment for behavioral health is still not fully subsidized by all insurance plans and there are many factors when it comes to coverage including, length of stay and repeat treatments.
The Affordable Care Act has also produced a new challenge in the form of higher deductible insurance plans. Deductibles rose by 154% in 2013 alone, creating a new demographic in need of behavioral health financing.
Financing for mental and behavioral health treatment is made possible through AHCL's innovative patient financing solution. AHCL's mental health loans can cover many behavioral health expenses including, but not limited, to wilderness therapy, residential treatment, therapeutic boarding schools, group homes, traditional boarding schools, individual therapy, private practice, and other related specialties.
American HealthCare Lending CEO, Shaun Sorensen explains, "We have been working in the behavioral health industry for almost five years now, and we're proud that we're making behavioral health treatment affordable. We hope to continue to do so for many years to come."
To learn more, visit http://www.americanhealthcarelending.com/markets/behavioral-health/ or call 888.602.6066 to speak to a patient financing specialist.
About American HealthCare Lending
Based in the "Silicon Slopes" of Salt Lake City, Utah, American HealthCare Lending is the premier non-recourse patient financing company for health systems, physician groups, and other healthcare providers in the bariatric surgery, fertility, cosmetic dentistry, plastic surgery, spine and neurosurgery and behavioral health markets. American HealthCare Lending has pioneered the Financing as a Service™ (FaaS™) model, and offers both patients and providers an easy-to-use online financing solution that can be accessed from the provider's office, at home, or on any mobile device. As one of the true innovators in healthcare financing, American HealthCare Lending's revolutionary financing platform charges the provider no fees per funded loan, offers instant decisions, upfront funding, non-recourse loans up to $100,000, and a team of knowledgeable lending consultants to assist the patient and provider throughout the entire loan process. Over 1,000 provider locations throughout the country offer American HealthCare Lending and hundreds of new providers subscribe to its financing service every quarter.
CONTACT: Graham Anderson American Healthcare Lending 888-602-6066 x 111 graham(at)americanhcl(dot)com