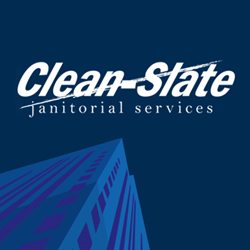 The holidays are a good time to really get some quality office cleaning done
Toronto, Canada (PRWEB) December 23, 2014
Clean-Slate Janitorial Services (http://www.Clean-Slate.ca), a Greater Toronto Area-based professional cleaning company that specializes in commercial office cleaning, retail maintenance, floor restoration, carpet cleaning, and construction site cleanup, is announcing its preparation to handle cleanup of offices during the holidays.
"The holidays are a good time to really get some quality office cleaning done," says Sam Panousis, owner and operator of Clean-Slate Janitorial Services. "For one, there are not as many people walking through the office, making it an ideal time for companies to take the initiative and get some deep cleaning done."
According to Panousis, retail companies likely expect heavier than normal traffic, which means increased conditions for dirt and mess. And for those businesses extending their hours, it makes sense to hire a professional cleaning company so they can focus on selling products. Finally, in the case of a business where the offices are emptier for the holidays, this time should be thought of as a great opportunity to clean some of those areas that may have been neglected this year.
"But regardless of where or why, it's always better to have a professional handle the cleaning services," he adds. "Being able to preserve the image of a company begins with the client or customer's initial visual impression, and if that impression is not a positive one, it can affect whether that person chooses to do business."
"Appearance is huge when it comes to how people in general react to any business. If hallways or walkways are a mess, bathrooms are unsanitary, and your company just gives an overall impression of not being clean, then people often relate it to how someone runs their business as well," Panousis concludes. "And even if someone does run a good business, they need to show that with how they present their physical location."
Clean-Slate Janitorial Services has been offering cleaning services throughout the GTA for many years now and understands the benefits of offices and retail stores getting some extra cleaning done over the holidays. The company's web site contains more information on the specific cleaning services it offers and the green products used when cleaning.