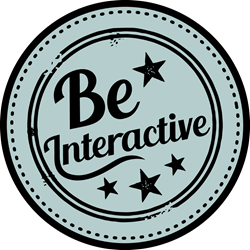 It was so exciting to see just how far the industry has come in the last few years, and to have the opportunity to meet up as discuss what the future holds is just fantastic'
Brisbane, Australia (PRWEB) March 04, 2015
Last week, Be Interactive Pty travelled from Brisbane to Sydney to attend the prestigious industry awards which looked to honour and reward Australia's thriving community of Outsource sales and marketing providers. The awards were held in the Ruth Cracknell Room at the Sydney Theatre in Wash Bay, which sits in the heart of the City's art precinct and offers state of the art corporate and business facilities, making it an ideal venue for the weekends much anticipated and celebrated Industry event.
About Be Interactive Pty:http://www.beinteractivepty.com/aboutus/
As well as presenting a number of key awards to businesses throughout Australia, the 2 day event also offered an inspiring conference as part of the proceedings. With so many young leaders in attendance the event posed the ideal opportunity for established leaders and business owners to get to know the new generation of industry professionals and offer advice and motivation. To ensure these new leaders and rising stars got the most out of the event, key note speakers were invited from around the world to address the attendees on Friday the 27th, with notable speakers travelling from Canada, America, UK and South Africa to attend the weekend's event. As well as offering inspiring talks and industry support, the key note speakers also allowed attendees to discuss any pressing issues that they have experienced within their daily working practices, and offered a range of practical and innovative solutions.
Saturday the 28TH of February was dedicated to rewarding industry professionals for their hard work, with the Sydney Theatre playing host to the much anticipated Outsource Sales Awards. Be Interactive were truly inspired to hear how so many outsource sales firms across Australia are currently thriving and believe that the industry is currently stronger than ever. 'It was so exciting to see just how far the industry has come in the last few years, and to have the opportunity to meet up as discuss what the future holds is just fantastic' said Eddie Brennan, managing director of Be Interactive Pty
Be Interactive Pty is a premier event and B2B sales and marketing firm based in Brisbane, Queensland. The firm connect with consumers through face to face interaction, and use the relationships they create to shape their clients' understanding of their target audience. This personal approach to sales and marketing has allowed the firm to boost their clients' customer acquisition and retention rates whilst increasing sales and overall market reach. By tracking and managing each campaign they create, Be Interactive are able to steer their clients towards success, providing them with the necessary means to grow and expand in the future.