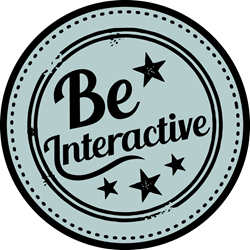 We support any event or program that encourages personal or professional development. Global Entrepreneurship Week is a fantastic event that runs across the world and directly promotes the benefits of being self-employed or running a business.
Brisbane, Australia (PRWEB) October 22, 2014
Direct sales and marketing firm Be Interactive Pty are excited by the prospect of Global Entrepreneurship Week returning next month, and hope the initiative will encourage more young people across Australia to take the plunge and follow their business dreams. From the 17th November to the 23rd, entrepreneurs across Australia will be encouraged to share their ideas and explore their own business capabilities through a week of inspiring local, national and global events. The Global Entrepreneurship Week is the world's largest celebration of innovation and aims to highlight the hard work and successes of global start-ups and small business owners who are helping to promote the benefits of entrepreneurship.
About Be Interactive Pty : http://www.beinteractivepty.com/aboutus/
The initiative, which was established back in 2008 aims to connect young business minds with mentors, investors and collaborators through both large scale competitions and small networking events. By allowing entrepreneurs the valuable opportunity to meet with industry experts and potential investors, global entrepreneurship week has helped a large number of entrepreneurs kick start their careers and see their business visions come to life.
Be Interactive Pty is a Brisbane based direct marketing firm based in Brisbane, Queensland. The firm specialise in face to face marketing solutions, connecting customers with brands on a more personal level and improving customer relationships. The firm's dynamic approach has allowed their clients to gain a clearer understanding of their consumers as individuals, and recognise and meet their unique needs and requirements. Be Interactive Pty has seen a rapid rise in the demand of their services throughout Queensland which has allowed the firm to grow and offer support to future business owners and entrepreneurs. The firm aim to foster entrepreneurship through their own business development programme, which helps to develop the leadership skills and business knowledge of young entrepreneurs. Be interactive Pty believe it's vital to support and encourage entrepreneurship in order to drive economic growth and expand human welfare across the country, therefore the firm are excited for the start of Global Entrepreneurship week. Managing Director of Be Interactive Pty,Eddie Brennan voiced his support for the initiative earlier this week 'We support any event or program that encourages personal or professional development. Global Entrepreneurship Week is a fantastic event that runs across the world and directly promotes the benefits of being self-employed or running a business. Giving people the confidence to take control of their careers in this way is incredible, we are big supporters'