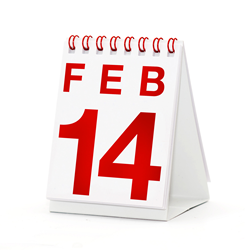 Valentines Day at Belgrave House Hotel
(PRWEB UK) 9 January 2015
In search of the ultimate romantic gesture? Fear not. Spend Valentine's Day in style at Belgrave House Hotel, perfectly located in the heart of London and linked to all travel links. Victoria London is full of romantic places to visit on Valentine's Day and is just the spot for a perfect Valentine's weekend for lovers, with a variety of things to do in Victoria on Valentines Day before the night ends.
The Belgrave House Hotel team will be on hand to advise and indulge every romantic whim. No request is too small or too grand at hotels in Victoria. The hotels are intricately linked to London's finest restaurants, for those looking to dine in the best restaurant in the capital on Valentine's Day.
One in ten London hotel rooms is already filled for Valentine's Day 2015 (11.2 per cent), an increase in bookings at this point in the booking window of 60 per cent. Hotel bookings in the UK capital for Valentine's weekend as a whole are up 29.1 per cent for 2014. 2015 is set to have a higher percentage than the previous year.
Looking further afield, the cold weather is not stopping couples from coming to London to enjoy a romantic valentine weekend break.
Victoria London is full of romantic places to visit on Valentine's Day. The city has the ideal mix of cool, quirky, sweet, and romantic places.
Celebrate with loved ones and mark 2015 Valentine's Day at Belgrave House Hotel.
Belgrave House Hotel is now offering 15% off best available rate on all rooms for guests who stay for the weekend this valentine. This offer also includes complimentary breakfast at the Hotel.