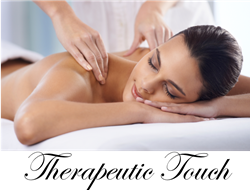 Delray Beach, FL (PRWEB) August 26, 2015
Bella Reina Spa is proud to announce the launch of new organic massage cream. The local Delray Beach spa provider is always striving to innovate.
"The addition of organic massage cream benefits the health and well-being of our clients. They will experience an outstanding massage while keeping them safe from harmful chemicals," said Nancy Reagan, CEO of Bella Reina.
In their quest for excellence and innovation, the Delray Beach Spa has developed a special massage cream that is made from 100 percent organic materials. The organic massage cream contains Organic Aloe Vera Extract, Organic Green Tea Extract, and Organic Adansonia Digitata Seed Oil.
The combination of ingredients make the organic massage cream antioxidant and anti-inflammatory. The formula, which is free from chemicals, also helps to prevent irritation of the skin. The oil used in the cream has fatty acids and moisturizing properties that allow it to be absorbed faster, improving elasticity, while not clogging pores.
Other massage creams on the market today have harsh ingredients that can be damaging to the skin. Some culprits commonly used in massage cream are mineral oil, parabens, almond oil, and dimethicone. Mineral oil can clog the pores of the skin. Almond oil can cause an allergic reaction to some people. Parabens is a carcinogenic preservative. Dimethicone is a silicone with occlusive properties that coat the skin and trap stuff under the layer.
"The switch to organic massage creams was for our clients. They have a choice of getting a massage anywhere, and by using only organic cream, we hope that will help make their decision. " said Reagan. For more information on therapeutic massages or organic massage cream, call the spa at 561-404-7670.
About Bella Reina
Bella Reina, http://www.bellareinaspa.com/, is the leading Delray Beach spa provider and authority on spa treatments and wellness. They strive to innovate and develop new services to keep their customers feeling good and rejuvenated. Bella Reina was founded by Nancy Reagan, who is recognized as an expert in makeup and skincare. She has more than 20 years of experience in the industry as a spa owner, nail professional, makeup artist, and esthetician.