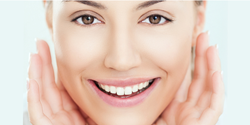 I cannot believe some of the skin care advice being given on the Internet
Delray Beach, FL (PRWEB) October 29, 2014
Mi Bella Reina is offering complimentary $100 skin care coaching and consultations to the first 25 customers to sign up for this incredible opportunity. The offer originated after Master Esthetician, Nancy Reagan, observed bad advice being doled out online.
Ms. Reagan, a long time skin care coach, approaches skin care looking at lifestyle, environmental, and other factors before establishing a regimen for clients. This approach has endeared her to clients and earned her the moniker of the "First Lady of Skin Care".
The 30 minute consultation includes an in-depth questionnaire that delves into every part of a client's life including nutrition, detergent choices, and even choices of hair products.
This methodology is part of every skin care consultation at Bella Reina Spa and now will be available to anyone in the United States and Canada.
The idea to offer 25 lucky people skin care coaching came after Nancy happened into a skin care forum. "Honestly, I cannot believe some of the skin care advice being given on the Internet. After reading incorrect information on blogs and chat rooms, I felt obligated to educate clients everywhere. By writing educational posts on our blog and by offering anyone the ability to have a real consultation, we hope to help everyone have perfect skin," said Ms. Reagan.
The unusual approach to skin care examines the causes of skin care issues and conditions, prior to establishing a skin care recommendation. The methodology requires that each esthetician at Bella Reina Spa participate in a 6 month training program to understand the physiology of the skin. This knowledge is utilized to coach clients on proper home care regimens and treatments.
The Bella Reina program was designed after Ms. Reagan's lifelong quest for flawless skin. Plagued by cystic acne from her teens to early 30's, Reagan searched in vain for answers from dermatologists, estheticians, and other skin care professionals. The search involved antibiotics, numerous injections, and one skin care line after another. Only after her own self-discovery solved the issues did she embark on the quest for flawless skin for everyone.
The skin care coaching will be available on MiBellaReina.com as a service to clients anywhere. For more information on skin care coaching or to sign up for coaching, click here for more information.
About Bella Reina: Bella Reina is the leading spa provider and definitive authority on luxury beauty, wellness, and spa treatments. Bella Reina was created by Nancy Reagan, a nationally recognized expert in beauty, nutrition, weight loss, skin care, and makeup. Nancy and Bella Reina Spa have been featured in the New York Times, WebMD, Les Nouvelles Esthetique & Spa, and PC Advisor for spa industry expertise and business success. To learn more about how Bella Reina is constantly innovating both spa services, spa memberships and online shopping, please visit BellaReinaSpa.com or MiBellaReina.com.