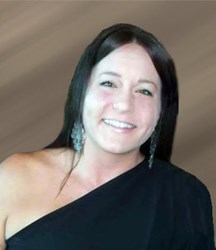 Innovative and exciting company
Delray Beach, FL (PRWEB) January 30, 2014
Bella Reina Spa, the award-winning destination boutique spa in Delray Beach, Florida, is pleased to announce today that Kinsey Harris has joined the company as VP of Marketing and Sales. Harris assumes responsibility for the development and management of all sales, brand marketing and communications efforts for the company.
Nancy Reagan, CEO & President of the spa said, "We are ecstatic to be in a position to have someone as talented, creative and knowledgeable as Kinsey Harris. Her impressive background will drive our strategic growth plans"
As an experienced marketer, Harris specializes in branding, customer loyalty development, and digital and print marketing programs. She previously held the role of Marketing Communications Manager with WavestoreUSA, E-Commerce with BE Pressure Supply and served as Operations Manager for Pure Global Brands, where she was honored for her achievements to streamline business processes with a 2011 Employee of the Year award.
"I'm honored to be joining such an innovative and exciting company as Bella Reina Spa," Harris said. "I look forward to putting my experience to use to lead the sales and marketing initiatives at Bella Reina." Ms. Harris will be identifying market opportunities and customer needs to meet short and long-term business goals of the spa.
About Bella Reina Spa
Bella Reina Spa provides a serene, enchanting environment where ancient massage techniques, body treatments, and mineral makeup are combined with modern medicine to offer a unique therapeutic approach to beauty, health and wellness. Whether it is a renewing facial, pampering yourself with one of our many extraordinary massages or enjoying the luxury of a signature manicure and pedicure, Bella Reina's services will refresh your mind, body and spirit. Bella Reina Spa is recognized nationally as an outstanding day spa facility and committed to superior services and satisfaction.