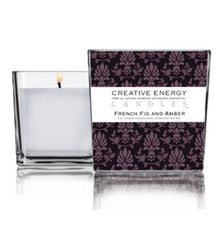 Magic Melt Massage will make clients puddle.
Delray Beach, FL (PRWEB) April 23, 2014
Bella Reina Spa has created another stress buster with the introduction of the "Magic Melt" Massage with candles from Creative Energy Candles. Created when the executive team discovered the massage candles at a spa show, the name "Magic Melt" followed from the news story on the Magic Mike 2 sequel for summer 2015.
"We know that the Magic Melt Massage will make clients puddle just like the movie, " says Kinsey Harris, VP of Marketing & Sales. The clients choose one of four fragrances including the exotic French Fig and Amber, Moroccan Teakwood, Hannah Lily Rose & Grapefruit, or Citrus Basil & Wild Mint for their massage.
The candles created by Creative Energy Candles can burn as a candle or be used during a massage. The warmth of the soybean and organic coconut oil instantly relaxes the muscles creating what can only be termed as the "ahhh" in the Magic Melt Massage.
The candles also contain anti-aging and moisturizing oils, as well as essential oils, which follow Bella Reina Spa's philosophy of results-oriented treatments. The introduction of the "Magic Melt" Massage includes a 50-minute Spa Massage with the candle fragrance of your choice for $99. For more information on the "Magic Melt" massage or questions on Creative Energy Candles, please call the spa toll-free at (855) 360-3442.
About Bella Reina: Bella Reina is the leading provider and definitive authority on beauty, wellness and spa treatments. The spa is dedicated to providing outstanding services and anti-aging treatments, like the non-surgical facelift or the slimming infrared body wrap, to guests with busy lifestyles. Bella Reina was created by Nancy Reagan, a nationally recognized expert in beauty, nutrition, weight loss, skin care and makeup. Nancy and Bella Reina Spa have been featured in the New York Times, WebMD, Les Nouvelles Esthetique & Spa, and PC Advisor for spa industry expertise and business success. To learn more about how Bella Reina is constantly innovating both spa services and shopping for beauty, please visit BellaReinaSpa.com or MiBellaReina.com.