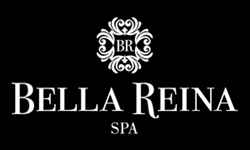 We have moms buying their own Bella Club Spa Memberships.
Delray Beach, FL (PRWEB) May 06, 2014
The Bella Reina Spa membership brings an unforgettable gift for any mom for Mother's Day 2014. The "celebrity favorite spa" in Delray Beach, FL has created this perfect year long way for mothers to relax and unwind. Most moms have stress levels off the charts and now it is easier than ever for mom to de-stress with monthly trips to the spa.
The launch of the Bella Club comes at the perfect gift time with Mother's Day right around the corner. Giving your mother a spa service every month is an ideal gift for any mom. The Bella Club spa membership starting at $69 is designed so that you can choose one, two or three services a month with an introductory three month minimum.
Children have long known that how Mom looks and feels determines her happiness. A Bella Reina Spa membership improves mom's health, helps her have more energy and gives Mom the perfect gift.
"Clients have been asking about spa memberships for the last year, and we wanted give them a choice of regular spa treatments," said Cindy Calvagne, Spa Manager. The Bella Club spa Membership offers a choice of a spa facial, spa massage or spa manicure and pedicure.
"If the first three days of the spa membership introduction are any indication, this will be a Mother's Day Gift winner, said Calvagne. We have mom's buying their own Bella Club spa memberships as gifts from their children." For more information on Mother's Day gifts or the Bella Club Spa Membership, please call toll-free 855-360-3442.
About Bella Reina: Bella Reina is the leading provider and definitive authority on beauty, wellness and spa treatments. The spa is dedicated to providing outstanding services and anti-aging treatments, like the non-surgical facelift or the slimming infrared body wrap, to guests with busy lifestyles. Bella Reina was created by Nancy Reagan, a nationally recognized expert in beauty, nutrition, weight loss, skin care and makeup. Nancy and Bella Reina Spa have been featured in the New York Times, WebMD, Les Nouvelles Esthetique & Spa, and PC Advisor for spa industry expertise and business success. To learn more about how Bella Reina is constantly innovating both spa services and shopping for beauty, please visit BellaReinaSpa.com or MiBellaReina.com.