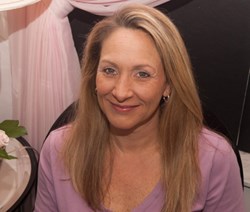 Vocus video film and marketing crew were so professional.
Delray Beach, FL (PRWEB) January 14, 2014
In October 2012, Bella Reina Spa discovered Vocus and implemented a strategy to streamline the spa's marketing and public relations efforts. With persistence in answering HARO pitches, Nancy Reagan, the owner of Bella Reina Spa, ended up scoring an article in the New York Times. The article boosted press mentions, spa awards, culminating in this Vocus special feature video.
By February of this year, Vocus had taken notice of the spa's success and interviewed the spa to determine which Vocus features were primarily responsible for the spa's success. When the Vocus marketing team discovered that the spa utilized news releases, social media, HARO, and the email features of the Vocus Marketing Suite, Bella Reina Spa became a video darling.
The video crew from Vocus headquarters flew to Delray Beach, FL to film the spa on location. Cindy Calvagne and Stacy Ann Gayle, both employees of Bella Reina Spa enjoyed the limelight with video cameos. "The Vocus video film and marketing crew were so professional, once I was in front of the camera, it was easy to talk," said Cindy Calvagne, spa manager.
The Vocus video clearly demonstrates the ease of using the Vocus marketing suite for all of Bella Reina Spa's marketing efforts. For more information on Bella Reina Spa, press releases or marketing success, please contact the spa at 561-404-7670.
Company Information:
Bella Reina Spa is the leading provider and definitive authority on beauty, wellness and spa treatments in the South Florida area. The spa is dedicated to providing outstanding services and anti-aging treatments, like the non-surgical facelift or the slimming infrared body wrap, to guests with busy lifestyles. Bella Reina Spa was created by Nancy Reagan, a nationally recognized expert in beauty, nutrition, weight loss, skin care and makeup. Nancy and Bella Reina Spa have been featured in the New York Times, WebMD, Les Nouvelles Esthetique & Spa, and PC Advisor for spa industry expertise and business success.