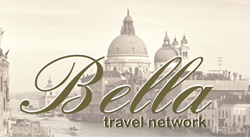 Dallas, TX (PRWEB) March 14, 2014
Bella Travel Network is known as a leading getaway provider that features unbelievable savings to the most sought-after places about the planet. In terms of a tropical getaways, there are few destinations that provide the beautiful beaches, remarkable nightlife, blue waters and tropical atmosphere that Cabo San Lucas, Mexico, does. A former fishing village, Cabo has now turned into a hot spot for vacationers and is a popular destination for the wealthy and famous. What tends to make this resort town so desirable is how diverse it is in terms of the different activities travelers can enjoy, the nightlife and its exquisite cuisine.
Renowned for its outstanding beaches and beautiful sea life, Cabo features a wide range of water sports for travelers to enjoy. Guests can swim together with the dolphins, watch the whales jump and play in the ocean, go sailing or have a deep-sea fishing adventure. A lot of travelers rent kayaks to paddle and explore the gulf, or go horseback riding around the white, sandy beaches. Bella Travel Network encourages guests to snorkel and discover the many different sea creatures that call Cabo their home. For an even better view of the animals that live here, this luxury vacation provider suggest going deeper and scuba diving for the day. Most resorts either provide tours and have rentals or could make arrangements for guests to partake in whatever activity their heart desires.
Bella Travel Network knows that when members travel to Mexico, they oftentimes want to experience the country's history, revel in the area's culture and take pictures at the country's most beautiful sight-seeing locations. From cost-effective luxury condominiums to a number of resort hotels, Bella Travel Network provides accommodations that suit its member's wants and budgets. This luxury holiday provider also recommends where to go, what to eat and where to shop in order for travelers to get the most out of their vacation experience. One of these locations is the Golden Zone of Cabo that features world-class restaurants, bars, shopping, nightlife and more.
Cabo has a wealth of history waiting to be explored as well as countless activities to enjoy – both adventurous and relaxing. No matter how members choose to spend their time in Cabo, they are sure to have a memorable vacation. For more travel tips and information on how to take a luxury getaway with Bella Travel Network, visit http://bellatravelnetwork.com/ or call (512) 342-2740 today.
Press release distributed by Reputation Maxx, a leader in online reputation management and part of a family of companies that includes Prensa Ahora and Enterate Ahora.