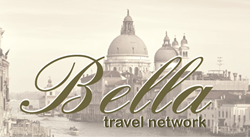 Austin, TX (PRWEB) May 21, 2014
Warmer weather means fun on the water, BBQs, hiking, camping and many more outdoor excursions. Bella Travel Network wants travelers to have fun and take care of themselves to ensure that their vacations aren't ruined by common summer complaints. Provided below are some tips on how to stay happy and healthy no matter where travelers choose to go this summer.
1. Sunscreen - It's important to remember to protect one's skin when outside, particularly if boating, swimming or playing near the water. It can be easy to forget how powerful the sun is with the cooling breezes that come off the water. Bella Travel Network encourages vacationers to re-apply sunblock often when participating in activities where sweat may wear away the sunscreen or when swimming.
2. Hydrate - Increased activity plus higher temperatures makes dehydration more of a risk. Bella Travel Network warns that a number of health complications can occur when a person is dehydrated; issues such as increased heart rate, sun stroke, migraines and neurological issues. Drinks such as Gatorade and Powerade can help keep electrolytes at acceptable levels; however, water is always the best way to keep plenty of fluids in one's body.
3. Allergies - Nothing can make a vacation turn into a nightmare quicker than overpowering allergies. Being aware of what allergy risks are in the area of travel may be helpful in preparing for any adverse reactions. Many over-the-counter medications are available, and carrying something like Benadryl or hydrocortisone for bug bites and rashes is always a good idea whether allergies are a problem or not.
4. Water Safety - Bella Travel Network encourages vacationers to pay close attention to posted signs warning of high tides, unsafe areas. Wearing life vests is always a good idea when on boats, jet skis and other watercrafts. When unsure of one's swimming skills, pay close attention to water depth and currents. Children should always wear life vests when on boats or swimming. Rock diving, although fun and exciting, can be very dangerous and it is recommended that divers inspect the area of water for any possible objects that could cause injuries.
Bella Travel Network knows a healthy vacation is a happy vacation. This luxury vacation provider suggests carrying a first-aid kit that includes water and topical lotions for bites and stings as well as sunscreen and aloe vera.
For more travel tips or accommodations from Bella Travel Network, visit http://bellatravelnetwork.com/ or call (512) 342-2740 today.