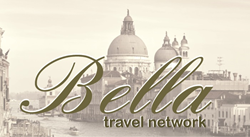 Dallas, Texas (PRWEB) June 20, 2014
Bella Travel Network, a leading provider of luxury vacation accommodations, knows that when it comes to any vacation, summer is often a popular choice for families who are planning their next trip. Not only do younger children have time off from school, it seems that the warm weather and other seasonal events make this time of year the perfect choice for a fun-filled vacation. With high-rising gas prices, along with overbooked flights and delays at check in, many travelers wonder what they can do to help avoid these and other common peak travel season issues. The experts at Bella Travel Network share some of the methods in order to be most prepared for a summer vacation.
1. Plan in Advance: During this peak season, it seems that space fills up much faster than normal. That's why it's so important to be ahead of the game and start coordinating travel plans early, advise the experts at Bella Travel Network. Make sure to book any hotel accommodations, flights or rental car services at least four weeks in advance, six if during popular holiday weekends like Fourth of July or Labor day.
2. Be Early: For anyone who will be spending time at an airport to arrive at their destination, arriving at least two hours early is key to avoid getting caught up in long lines and missing a flight. For those who will be spending time in the car, try leaving early in the morning, especially when it comes to weekend or holiday road trips. Nothing is worse than getting stuck in a long line or missing a flight because of being late, so take whatever steps are necessary to leave the house early.
3. Stay Safe In The Sun: Each year, many families fail to remember the importance of sun safety. For any traveler, it is best to remember to apply high SPF sunscreen as often as every 2 hours when out in the heat.
Bella Travel Network hopes any traveler will be able to use these tips to help create an easier experience when it comes to their vacation this summer. For more information, please visit http://www.bellatravelnetwork.com or call (512) 342-2740 today.