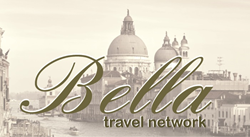 Dallas, TX (PRWEB) August 14, 2014
Bella Travel Network knows that everyone has different expectations when they go on vacation. During the popular summer travel season, it is important that each and every traveler gets exactly what they want when they are choosing a place to spend their time away from home. For many travelers, it is important to find a destination that can offer many different options. For those who are traveling as a family or in a group, it is even more important that the chosen destination has something to offer everyone. Travelers who are hoping to find a great destination to enjoy in the United States this summer will certainly find all that they could want in one of these three versatile destinations this summer.
1. Washington D.C.: The Nation's capital is a mecca for historical sightseeing and learning about the country's government. However, the city's entertainment has expanded greatly in recent years and is now home to a number of other great activities. Shopping has become a great activity in the area since travelers can visit a number of boutiques. The nightlife is also growing with a number of clubs and restaurants. For those who need a slower pace, visiting a museum and following it with a meal at a cute little café is the perfect choice. The result is that this destination is a choice that is sure to please several different travelers.
2. San Diego: This is a popular summer spot because of its association with beaches and fun on the water. For those who are hoping for time at the beach this year, it is an obvious choice, but Bella Travel Network knows that it has much more to offer. Food and fun are both abundant in the area, and it is home to one of the most-amazing zoos in the country, which is an appealing choice for families. All of these offerings makes San Diego one of the best choices for summer fun.
3. New York City: This is one of the most-versatile destinations in the world. Those who spend their vacations in New York City can experience art, music, fashion, family fun, nightlife, and natural sites. From close-knit communities to magnificent skyscrapers, New York has many things that other cities do not. Bella Travel Network is confident that New York City is a spot where everyone will find exactly what they are dreaming of in a vacation.
These three United States sites will allow all travelers that visit them to customize their vacation experiences and enjoy every moment that they spend in these areas. For more information on the perfect travel destinations this summer, visit http://www.bellatravelnetwork.com or call (512) 342-2740 today.