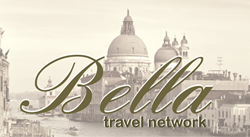 Dallas, Texas (PRWEB) August 15, 2014
When people think of summer they think of sun, and inevitably, they think of heat. The summer months are the warmest and for many people, all they can think about when the heat hits is heading for the pool, visiting the beach, or finding another great place to cool down. For all those who are looking for an escape from the heat this summer, Bella Travel Network recommends the following United States spots where travelers can splash around and cool down.
1. Bethesda Fountain: For travelers who want to visit New York City this summer, the perfect place to cool down is this famous fountain in the ever popular Central Park. Many people enjoy visiting this fountain every day and splash around with their friends and kids. This is a fun place to enjoy the New York atmosphere and cool down at the same time. On top of it all, Bella Travel Network believes that the beauty of the fountain is a major perk.
2. Blue Hole Regional Park: For a water feature that is a bit old school, travelers should try Blue Hole in Texas. This is an old fashion swimming hole where travelers can enjoy a cool dip. Recently, the park was created around this spot so travelers can enjoy the beauty of the national park as well as the cool feel of the water.
3. Crown Fountain: If travelers want to see an interesting work of art while they cool down, they should visit Millennium Park in Chicago, where the Crown Fountain is sure to entertain them. The interactive work uses video, a reflecting pool, and glass towers to create a one of a kind work of art, and Bella Travel Network knows that the fountain feature is just what vacationers need in the warm summer months.
Summer is the season for vacations, and if travelers really want unique ways to cool down and enjoy their travel time this summer, these amazing, interesting, and unique water spots will fit the bill perfectly. Additionally, these spots are great attractions for any summer trip and will astound travelers who see them. For more information on great choices for travel this summer, visit http://www.bellatravelnetwork.com or call (512) 342-2740 today.