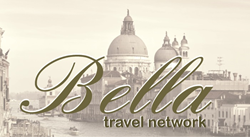 Dallas, Texas (PRWEB) August 29, 2014
While the summer is a busy travel season, Bella Travel Network knows that many travelers wait until the fall to take their long awaited vacations. As the weather cools down, and autumn leaves start to change, the fall atmosphere is great for travel. Additionally, the crowds at popular travel destinations start to thin out, and things like flights and attractions become cheaper. These advantages make the fall a great time to travel abroad, and for those who are headed for a great overseas destination this year, Bella Travel Network offers these helpful tips.
1. Do some research on the site: When travelers are getting ready for their destination, they should look into some sites in the destination before they visit and learn about a few. It will give travelers a much better appreciation of a destination if they know a little about what it is that they are experiencing. Doing a little research will also help travelers pick the best sites to see and attractions to visit and help them spend their time wisely.
2. Do not move too fast: Travelers who want to make the most of their destination often try to do it by cramming too much into a limited amount of time. The problem with this kind of planning is that many sites are not really enjoyed and are skipped over too quickly. Make sure to plan out must see sites and then take the time to really see each of them. Bella Travel Network knows that it is important to truly appreciate a few sites than to see many sites and not really get much out of any of them.
3. Know some of the language: It is important for travelers to know a little of whatever language is spoken in their chosen destination. Knowing the language makes it easier to communicate with locals, which can be an asset in many ways. Travelers who can communicate with the locals can get around easier, communicate easier, and even make a couple of friends along the way. They may even learn local secrets about what to see, where to eat, and how to utilize their time in the area.
Bella Travel Network knows that travelers will be able to truly enjoy their time abroad if they know how to really utilize it. Following these tips and tricks will help everyone who is heading abroad this fall enjoy their time in a new country. For more information on amazing travel options visit http://bellatravelnetwork.com/ or call (512) 342-2740 today.