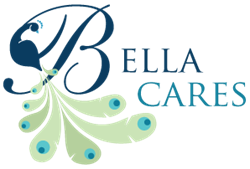 I am appreciative of everything Desiree and her team are doing to help us grow our non-profit!
Atlanta, GA (PRWEB) December 23, 2013
In times of plenty, it's important for established businesses to support the goals and ideals of up-and-coming professionals. 2013 has been a year of tremendous growth for Atlanta-based Bella Web Design. As part of the company's ongoing initiative to pay it forward, the Bella Cares program is donating web design, Infusionsoft consulting and other discounts to the Society of Young Entrepreneurs (SOYE), an organization dedicated to empowering young adults with the necessary skills and knowledge base to become entrepreneurs and build legacy businesses. The site is expected to launch in late January.
"Everyone needs a little support in order to grow, thrive and realize great potential," explains Bella Web Design CEO Desiree Scales. "As an entrepreneur who launched a successful business out of my own home more than 15 years ago, I understand firsthand the value of the services this organization can provide to people who are just starting out. The group is to be commended for its vision and values."
The new site was designed with efficiency and forward-thinking functionality in mind. The group will provide information and support through the social media and tech channels about workshops, positive messages, inspirational videos, newsletters and beyond. Qualified students will be taken through an intense internship to learn and master the skills necessary to become entrepreneurs.
"It [the new site] will allow SOYE to reach young people more efficiently and get the word out in ways they communicate," says Mark Little, President and Founder of SOYE. "I am so excited and so appreciative of Desiree and everything she is helping SOYE out with. The Infusionsoft platform is going to make it even more phenomenal and efficient.
Other Bella Cares websites include:
http://www.win2ition.org, an organization that provides personal and professional resources to the single parent community. Examples of services may include, but are not limited to, professional career path planning and guidance which caters to concerns often faced by single parents.
http://www.childrensliterature.org, a non-profit that improves literacy for disadvantaged children at home and abroad by holding book drives, starting library collections, building libraries and teaching children to read and create a love of books.
http://www.journeyeee.org  helps homeless men start their lives over with resources they need to get back on their feet.
About Bella Web Design
Bella Web Design has proudly provided excellent, innovative client service for 15 solid years. Founded and fronted by well-known social media and tech expert Desiree Scales, our customers can choose from a host of services, including web and database design, social media coaching, ecommerce sites, web hosting, search engine optimization and email marketing. Desiree herself is a social media maven with extensive knowledge of the industry, and is one of fewer than 300 Infusionsoft Certified Consultant's in the world. She also hosts the High Velocity show on Business RadioX®, the fastest growing business radio network in the world. Over the years, she has gained a large following for herself and her company using her personal social media toolkit. With more than 55,000 followers worldwide, Desiree shares and educates business owners about the latest technology applications and ideas through blogging, videos and podcasting. For more information about Bella Web Design, visit http://www.bellawebdesign.com. To book an interview or speaking engagement with Desiree, email alia(at)bellawebdesign(dot)com, or call 770.509.8797.