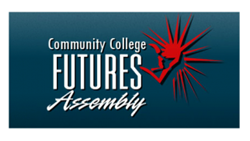 Tempe, AZ (PRWEB) December 13, 2014
Two Maricopa Community Colleges programs have been chosen as finalists for the 2015 Bellwether Award. The Community College Futures Assembly announced the distinguished honorees last week. South Mountain Community College (SMCC) and the Maricopa County Community College District (MCCCD) were chosen from more than 1,000 community college programs.
SMCC was selected as a finalist for "From Rhetoric to Reality: Innovating for Success at a Hispanic and Minority Serving Institution." This program was designed and successfully implemented to support teaching and learning in the community college. MCCCD was also selected as a finalist for its "Maricopa Millions" project for use of Open Educational Resources (OERs).
The program supports faculty to adopt and develop OERs, which saved Maricopa Community Colleges students more than $1.4 million during the 2013-14 academic year. In 2014, Maricopa's Concurrent Enrollment nursing program was chosen as a finalist. It allows students to get an associate's and bachelor's degree in nursing at the same time.
The Bellwether Awards annually recognize outstanding and innovative programs and practices that are successfully leading community colleges into the future. Winners and finalists are invited to join the prestigious Bellwether College Consortium. A panel of national experts will announce the winners on Jan. 27, 2015 at the Community College Futures Assembly annual meeting in Orlando. Learn more about the Bellwether Awards and the Assembly, visit education.ufl.edu/futures.
###
About Maricopa Community Colleges
The Maricopa Community Colleges system includes 10 regionally accredited colleges – Chandler-Gilbert, Estrella Mountain, GateWay, Glendale, Mesa, Paradise Valley, Phoenix, Rio Salado, Scottsdale and South Mountain, two skill centers, and several satellite campuses and business/ industry, technical and customized training institutes. It also includes the Maricopa Corporate College, which delivers market-relevant, customized workforce solutions and education for students and employees in virtually every industry sector.
Through a strategic business partnership model, MCOR assesses workforce training needs and develops and delivers customized and integrated solutions to meet those needs throughout all levels of an organization.
The Maricopa County Community College District is an EEO/AA institution and an equal opportunity employer of protected veterans and individuals with disabilities.