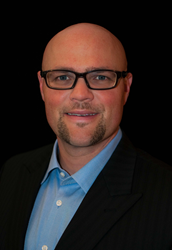 I have had so much fun working with all of my clients, especially through the challenging transactions.
Parker, CO (PRWEB) March 08, 2017
Five Star Professional is pleased to announce Ben Osborn, Colorado Property Quest, has been chosen as one of Denver's Rising Star Real Estate Agents for 2017.
"In this business, I have been bombarded by weekly emails and phone calls congratulating me on my performance. While I am proud of my performance, I am humbled by the positive feedback that my clients have submitted to this Five Star Professional program. This award tells me I am on the intended path of placing my clients' needs before my own," says Ben Osborn of Colorado Property Quest.
Five Star Professional partnered with 5280 magazine to recognize a select group of Denver-area real estate professionals who, in only a short period of time as agents, have performed at a high level with strong client satisfaction. Ben Osborn is featured, along with other award winners, in a special section of the March issue.
"After a successful decade as a Land Surveyor and an additional six years owning and operating my own sales business, the challenging life as a Realtor was a logical progression. Understanding land development from the design side and the sacrifice of long hours and dedication to my own business helped jump-start my Real Estate career," said Ben Osborn.
As part of the Rising Star Real Estate Agent award program, agents are measured using an objective, in-depth research methodology with significant focus on customer feedback, sales volume and overall satisfaction.
"I have had so much fun working with all of my clients, especially through the challenging transactions. Just like pushing to the summit of an 18,000' peak, patience, perseverance and staying true to your goal prevails! Thank you for trusting me as your guide to the summit on our quest through this challenging market!" said Ben Osborn.
"Rising Star Real Estate Agent award winners are agents to watch. Based on their impressive sales volume, transactions and client service they show tremendous potential to excel in the profession for years to come," says Jonathan Wesser, Research Director, Five Star Professional.
About the research process:
Now entering its 14th year, Five Star Professional conducts in-depth, market-specific research in more than 45 markets across North America to identify premium service professionals.
Five Star Professional contacts recent homebuyers and seasoned real estate professionals to identify Rising Star award candidates who are strong performers, provide superior customer service and embody professional excellence. Candidates are also evaluated on objective criteria such as experience, production levels and disciplinary and complaint history.
Real estate agents do not pay a fee to be considered or awarded. For more information, visit http://www.fivestarprofessional.com.