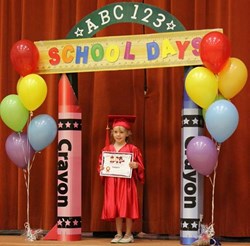 ...parents would benefit from a conversation with an attorney to prepare them for what the changes will mean.
Bend, Oregon (PRWEB) August 30, 2013
New child support laws are now in effect in the state of Oregon. There are many changes but two of the most substantial are in regards to parenting time credit and health insurance requirements.
Janine Curtis, a Bend Oregon family law attorney, explains these changes in a new blog on her website.
"Non-custodial parents might benefit under the new rules by giving more credit for the time the child spends with this parent," the blog says. "Previously a non-custodial parent could only receive a credit for child support if the child spent at least 25 percent of the total overnights with them. This meant that a parent with 90 overnights per year did not receive credit against his or her child support for that time. The new guidelines are giving parents credit on a graduated curve."
Curtis says this change will be one of the biggest reasons parents go to court to restructure their current child support setup.
The blog also explains the changes for health insurance requirements. Previously, both parents were required to carry health insurance for their children. With the new changes to the law, only one parent must carry coverage.
Some of the other changes are in regards to income determination, child care caps, cash medical support, and allowing a larger degree of agreed upon deviation from presumptively correct child support amounts.
Curtis urges parents to see a family lawyer if they think these new changes could affect them. Before going to court to try to change the current setup, she says, parents would benefit from a conversation with an attorney to prepare them for what the changes will mean.
Curtis has been practicing law for 30 years. She received her law degree from the University of Idaho College of Law in Moscow, Idaho. Now Curtis is a member of the Oregon and Idaho state bars and is licensed to practice as a member of the Federal bar.
She is passionate about assisting her clients through the difficult issues they face in divorce and other family transitions. She is most happy when she can help a client through the difficult process and see them resolve their issues to transition to a more positive place and a new chapter in their lives.
When not practicing law she can be found running, hiking, kayaking, scuba diving, practicing yoga or dancing. She is an animal lover and has fostered and rescued many dogs, some of which have become her companion buddies!