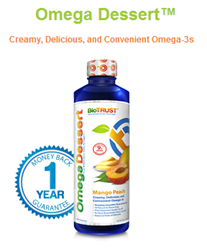 Boston, MA (PRWEB) December 11, 2013
Health Nutrition News has released a new video where their panel of health researchers discuss fish oil, or omega-3 essential fatty acids, and the very unique health benefits they offer to those that use them. Almost everyone with some basic knowledge of health supplements understands that omega-3 fatty acids are very beneficial in regards to promoting all around health, physical fitness, and vitality.
On the other hand, the newest video on omega-3 fatty acids dietary supplements talk about some precise health benefits of omega-3 fatty acids that many people are not aware of including; improved cardiovascular health, enhanced fat loss, as well as improved mood to mention a few. The two most essential forms of omega-3 fatty acids are the long-chain variety EPA (eicosapentaenoic acid) and DHA (docosahexaenoic acid), which are typically found within fish as well as shellfish. Previously, these long-chain fatty acids were only accessible by means of a diet rich in shellfish, however with the accessibility of fish oil nutritional supplements they are now easier than ever to include in a diet plan.
Some of the other lesser know benefits of fish oil are also mentioned which include lessening of joint pain and anxiety, along with improved brain function and skin health.
Many people don't like the taste of fish oil supplements which is why Health Nutrition News is recommending Biotrust Nutritions Omega Dessert, a delicious fish oil supplement that can be added to anything for a boost of omega 3.