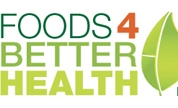 Can Beer Protect Your Teeth from Disease?
Boston, MA (PRWEB) March 22, 2014
Foods4BetterHealth.com, a food and nutrition web site that believes that healthy foods can prevent disease and illness, is reporting on a new study that found that beer may actually have some benefits for oral health—namely, reducing the risk of periodontal disease, a chronic inflammatory disease affecting gum tissue and the bones that support teeth.
The Foods4BetterHealth report (http://www.foods4betterhealth.com/can-beer-protect-your-teeth-from-disease-8499) notes that beer contains an ingredient called hops, which is responsible for giving beer its distinct aroma and flavor. However, researchers have discovered it can do even more than that; they found that bracts, an antioxidant in hop leaves, can help fight off gum disease and other oral health issues, such as cavities. The researchers found that bract extracts stopped the growth of bacterial toxins, making them unable to stick to surfaces such as the teeth and mouth, effectively preventing cavities and gum disease.
The Foods4BetterHealth article "Can Beer Protect Your Teeth from Disease?" notes that this new research could offer many people a natural remedy to prevent cavities and protect their oral health; poor oral health is also linked to heart disease, diabetes, and cardiovascular events. This development could improve the lives of about half of Americans over the age of 30 who suffer from periodontal disease.
The Foods4BetterHealth report observes that this discovery can potentially save Americans millions of dollars in healthcare costs, since this preventative measure can protect teeth and reduce the need for cavities and fillings, which cost hundreds of dollars per filling.
The Foods4BetterHealth report adds that during beer production, bracts are discarded from the roughly 2,300 tons of hops used. This discarded waste has the potential of being repurposed and used to improve oral health.
The Foods4BetterHealth report concluded that practicing oral hygiene is essential to reduce the risk of gum disease and that more preventative measures are needed to help lower the rates of periodontal disease and improve oral health.
Foods4BetterHealth.com, created by Doctors Health Press, is a food news and health web site, offering readers information about the latest food controversies, exclusive expert advice, and health tips to ward off illness, prevent disease, and live a long, healthy life. For more information, visit http://www.foods4betterhealth.com.