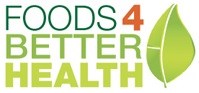 What Tea, Berries, and Chocolate Have in Common
Boston, MA (PRWEB) February 12, 2014
Foods4BetterHealth.com, a food and nutrition website that believes that healthy foods can prevent disease and illness, is reporting on a new study, which found that the powerful compounds found in berries, tea, and chocolate, known as anthocyanins, can offer protection from diabetes.
As Foods4BetterHealth notes (http://www.foods4betterhealth.com/what-tea-berries-and-chocolate-have-in-common-7454), researchers at the University of East Anglia and King's College London studied the dietary habits of over 2,000 people and determined that those that ate anthocyanin-rich foods, such as tea, dark chocolate, berries, and other red- and blue-colored fruits, had lower insulin resistance. High insulin resistance is a precursor to type 2 diabetes. (Source: "Interest in chocolate, tea, berries could guard against diabetes," ScienceDaily web site, January 20, 2014; http://www.sciencedaily.com/releases/2014/01/140120090647.htm.)
As the Foods4BetterHealth article "What Tea, Berries, and Chocolate Have in Common" notes, more than 25 million Americans suffer from diabetes, with about 79 million having prediabetes. Diabetes is also linked to many other deadly health problems, including heart disease and high blood pressure. Making dietary changes, such as eating healthy foods like the ones listed above, can help prevent diabetes and the other deadly diseases that come with it.(Source: "Data from the 2011 National Diabetes Fact Sheet [released Jan. 26, 2011], American Diabetes Association web site, January 26, 2011; http://www.diabetes.org/diabetes-basics/statistics/.)
The report observes that serious diseases, like diabetes, can be managed by changing one's diet. For those that are at a higher risk of developing diabetes, incorporating healthy foods can lower the risk.
The Foods4BetterHealth report concludes that research has conclusively shown that healthy eating can prevent many diseases, including heart disease and diabetes, so rather than wait for a deadly diagnosis, lifestyle and dietary changes should be made to prevent developing these diseases in the first place.
Foods4BetterHealth.com, created by Doctors Health Press, is a food news and health web site that offers readers information about the latest food controversies, exclusive expert advice, and health tips to ward off illness, prevent disease, and live a long, healthy life. For more information, visit http://www.foods4betterhealth.com.