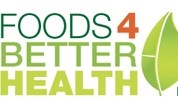 News Alert: Can E-Coli Actually Improve Your Health?
Boston, MA (PRWEB) August 23, 2013
Foods4BetterHealth.com, a new food and nutrition web site that believes that eating right can prevent diseases, ward off illnesses, and help people feel healthier and younger than ever, is reporting on a new study that found that E. coli can actually be beneficial for one's health.
As Foods4BetterHealth notes (http://www.foods4betterhealth.com/news-alert-can-e-coli-actually-improve-your-health-3943), a new study published in the journal Cell Host & Microbe has found that there's a friendly strain of E. coli bacteria that can benefit your health and fight off the symptoms of food poisoning caused by salmonella poisoning, such as diarrhea. (Source: Deriu, E., et al., "Probiotic Bacteria Reduce Salmonella Typhimurium Intestinal Colonization by Competing for Iron," Cell Host & Microbe July 17, 2013; 14(1): 26-37.)
As the Foods4BetterHealth article "News Alert: Can E-Coli Actually Improve Your Health?" notes, many people associate the bacteria E. coli with dangerous health effects, but as the new study pointed out, friendly E. coli strains were actually able to compete for food with harmful strains of the salmonella bacteria in the digestive tract. The E. coli bacteria were able to absorb all the available iron in the gut, and since the salmonella bacteria had no food available, it essentially couldn't reproduce; therefore, the E. coli bacteria, in this case, were beneficial for people's health. In the animal study, administering E. coli to mice that had intestinal infections actually reduced the levels of salmonella more than a hundredfold!
The Foods4BetterHealth report notes that this probiotic E. coli strain was beneficial to human health and was able to decrease the amount of salmonella in the mice being studied, reducing their symptoms of gastrointestinal pain, bloating, abdominal pain, and diarrhea. The researchers believe that this study holds a lot of promise for both the very young and the elderly, as they are particularly susceptible to the symptoms of salmonella poisoning. (Source: Chia, J., "E. Coli Can Be Good For You," Prevention web site, August 2013; http://www.prevention.com/health/health-concerns/e-coli-can-be-good-you, last accessed August 12, 2013.)
The Foods4BetterHealth report concludes that this study underlines the importance of good bacteria for human health. Thus, adding healthy probiotics to one's diet, such as those found in yogurt or supplements, can decrease the formation of harmful bacteria in the gut, ultimately improving one's health.
Foods4BetterHealth.com, created by Doctors Health Press, is a food news and health web site, offering readers information about the latest food controversies, exclusive expert advice, and health tips to ward off illness, prevent disease, and live a long, healthy life. For more information, visit http://www.foods4betterhealth.com.