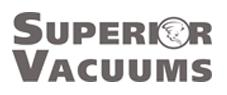 It's not at all uncommon for even a quality vacuum cleaner to underperform after a long period of time
Calgary, Canada (PRWEB) February 28, 2014
Superior Vacuums (http://www.CalgaryVacuums.ca), Calgary and Okotoks' leading provider of vacuums and specialty cleaners, is providing its top benefits for having a quality vacuum serviced and maintained, as opposed to purchasing a new one.
"It's not at all uncommon for even a quality vacuum cleaner to underperform after a long period of time," says Hani Labidi, president of Superior Vacuums. "Many people think that when a vacuum stops picking up dirt that it's time to get a new one, but this is not always the case. In fact, more often than not, the most cost-effective solution is to bring the vacuum in for repairs."
According to Labidi, some of the most common issues that prevent a vacuum from running optimally include a loss of suction, the spinning brush no longer spinning, broken belts, and even a problem with the motor itself. If a vacuum is experiencing any of these problems, it's important to take it to a reputable vacuum dealer with an experienced repair team.
The skilled technicians at Superior Vacuums can help get any domestic and commercial vacuum cleaner in top working order, Labidi notes. The company stocks genuine replacement parts for virtually ever major brand on the market, including Miele, Dyson, Bosch, Vacuflo, Hoover, Beam, Electrolux, Nilfisk, Black & Decker, Lindhaus, Dirt Devil, Ghibli, and Persil.
The repair and maintenance team at Superior Vacuum perform a thorough 10-point service on each machine to ensure it continues to operate as effectively as possible. For peace of mind, Superior Vacuum also provides its customers with a 90-day back-to-store warranty on all repairs.
"Getting a vacuum cleaner serviced can keep it in excellent working order and extend the life of the motor. The experts at Superior Vacuum recommend people get their vacuum cleaners serviced at least once every 12 months," Labidi observes. "With spring and allergy season just around the corner, now is the perfect time to ensure your vacuum is in top working order."
Superior Vacuums and Newby's Vacuum are family-owned and have been serving Calgarians for 35 years. With stores serving North and South Calgary and Okotoks, Superior Vacuums is Calgary's one-stop destination for vacuums. Superior Vacuums has a large selection of portable vacuums, central vacuums, rebuilt vacuums, and specialty cleaners to choose from and is the exclusive retailer of Nilfisk, the only European built-in vacuum, and a major dealer for top German manufacturer Miele. Superior Vacuums and Newby's Vacuum serve the Calgary, Okotoks, High River, Bragg Creek, Cochrane, Airdrie, and Strathmore areas. To learn more about Superior Vacuums, visit the company's web site at http://www.CalgaryVacuums.ca or call 403-282-0340.